In his most recent book, Misquoting Jesus, New Testament scholar Bart Ehrman tells of his conversion and subsequent doubt. Ehrman grew up in a liberal Episcopal church but in high school had a "born-again experience." "There was a kind of loneliness associated with being a young teenager, but, of course, I didn't realize that it was part of being a teenager—I thought there must be something missing."
According to Ehrman, a Youth for Christ leader took advantage of that loneliness and told him "with a powerful message that the void we felt inside (We were teenagers! All of us felt a void!) was from not having Christ in our hearts." Eventually Ehrman relented, accepted Christ, and found relief in being "saved."
Ehrman then attended Chicago's Moody Bible Institute for three years and excelled. But the more he looked at the Greek text of Scripture, the more he struggled with what he saw as a deep fallacy beneath the surface. The New Testament's inerrancy depended on having original texts, but all we possessed were copies—copies of copies. And these were filled with copyists' errors, some accidental, but some intentional, he felt.
This led to further work in the Greek New Testament at Wheaton College, where study of textual criticism brought his struggle to a head: "I kept reverting to my basic question: How does it help us to say that the Bible is the inerrant word of God if in fact we don't have the words that God inerrantly inspired?"
Further study at Princeton "opened the floodgates." If one solid error could be found—and the Mark 2:26 reference to Abiathar as high priest during the days of David (according to 1 Sam. 21:2, Ahimelech was the high priest) was a turning point—the way was open for Ehrman to believe that the New Testament was far less reliable than he'd thought. "In short, my study of the Greek New Testament, and my investigations into the manuscripts that contain it, led to a radical rethinking of my understanding of what the Bible is. This was a seismic change for me."
Today, Ehrman chairs the department of religious studies at the University of North Carolina, Chapel Hill. A prolific writer, Ehrman has become a relentless skeptic of the traditional understanding of the New Testament, its message, and its history. He has appeared on CNN, the Discovery Channel, and even Jon Stewart's Daily Show. And he delights in "taking something really complicated and getting a sound bite out of it."
Is Ehrman still a Christian? He calls himself a "happy agnostic." In a recent interview with The Washington Post, he described his understanding of life after death: "I think you just cease to exist, like the mosquito you swatted yesterday."
Related Elsewhere:
Bart Ehrman's books include Truth & Fiction in The Da Vinci Code, Misquoting Jesus: The Story Behind Who Changed the Bible and Why, and The Gospel of Judas. They are available from Christianbook.com, Amazon.com, and other book retailers.
Also posted today is:
Jesus Out of Focus | The Da Vinci Code is raising issues that go to the heart of the Christian faith—and it's starting to confuse us all.
Our sister publication, Christian History, compiled a special section on the Da Vinci Code.
Our full coverage of The Da Vinci Code and other Gnostic gospels includes:
A Faith Tailored Just for You | The hoopla over the Gospel of Judas is both absurd and revealing.—A Christianity Today editorial (May 10, 2006)
Books & Culture's Books of the Week
Betrayed Again | The Gospel of Judas Roadshow.
The Jesus and Judas Papers: A Look at Recent Claims about Jesus | Questions about history may be sincere, but make no mistake: There is an agenda at work. (April 13, 2006)
The Judas We Never Knew | Disgraced disciple actually conspired with Jesus, according to newly released Gospel of Judas. Should we believe it? (April 6, 2006)
Why the 'Lost Gospels' Lost Out | Recent gadfly theories about church council conspiracies that manipulated the New Testament into existence are bad—really bad—history. (May 21, 2004)
Breaking The Da Vinci Code | So the divine Jesus and infallible Word emerged out of a fourth-century power-play? Get real. (Nov. 07, 2003)
Thanks, Da Vinci Code | Tbe book sends us back to Christianity's "founding fathers"—and the Bible we share with them (Nov. 14, 2003)
The Good News of Da Vinci | How a ludicrous book can become an opportunity to engage the culture. (Jan. 05, 2004)
Leading with Conclusions | Much of Jesus scholarship is about neither the historical Jesus nor good scholarship. (April 29, 2002)
Historical Hogwash | Two books—one new, one newly reissued—debunk false claims about the "real" Jesus. (July 13, 2001)
See more in our Da Vinci Code, Bible, and Theology pages.
Have something to add about this? See something we missed? Share your feedback here.
Our digital archives are a work in progress. Let us know if corrections need to be made.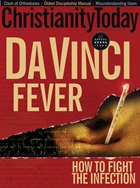 This article is from the June 2006 issue.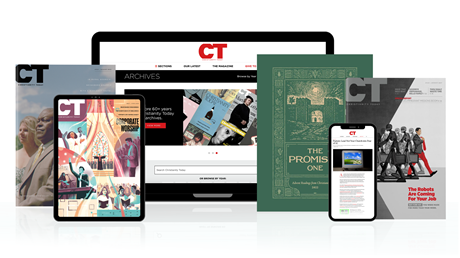 Annual & Monthly subscriptions available.
Print & Digital Issues of CT magazine
Complete access to every article on ChristianityToday.com
Unlimited access to 65+ years of CT's online archives
Member-only special issues
Subscribe
The Lapsed Evangelical Critic
The Lapsed Evangelical Critic