As a development professional and human rights advocate with 21 years of field experience, I would like to challenge the thinking of Andrew Paquin expressed in "Politically Driven Injustice: Fixing global poverty requires more than Rick Warren's PEACE plan".
Certainly, the author's concern for global poverty is genuine and one that faithful Christians share. However, the church in Rwanda does not agree with his attitude. While he seems to be concerned with the suffering of African countries and Rwanda particularly, I find that his condescending attitude (with the insinuation that these countries are beyond redemption) is patronizing, to say the least.
He portrays the typical attitude of the West that Africans do not have the skills necessary to address their own problems. History proves the opposite. When the Western powers and the U.N. forsook Rwanda during the 1994 genocide that claimed at least one million human lives, Rwandans themselves halted the carnage. Rwandans have since embarked on the road to national healing, reconciliation, and reconstruction. To date, Rwanda is the most secure country in the Great Lakes/Horn of Africa region.
Only eight years after the holocaust, the 2002 report of the World Bank ranked Rwanda as one of Africa's leading lights for good governance. In addition, another World Bank report ("Doing Business in 2006") hailed Rwanda's economic progress.
The World Bank commended Rwanda for its rapid business-reform regulations, especially in credit, trade, and contracts. "Africa is largely still slumbering in efforts to open up its economy, with the exception of Rwanda," the report said. Efforts by Rwandans to boost their economy have resulted in a dramatic, sustained growth rate and investor confidence.
It is not armchair development experts who will make a difference in the developing world. Development is liberation, and sustainable liberation comes from within. The people themselves are the experts for their development. Others can only facilitate.
The Rwandan church and the whole of Rwanda welcome the PEACE plan and Saddleback Church's Rick Warren. Pastor Warren has been here, has seen us, and has listened to us. He and his team do not bring an "in-a-box" blueprint for development. The PEACE plan conforms to the vision and development priorities that Rwandans have set forth already. Development is measured by the capacity of people to impact their lives with positive change.
Malicious Campaign
It is also our duty to inform American Christians that there has been a malicious campaign to demonize Rwanda's leaders, distorting the political situation. This distortion emanates from people often hiding behind so-called humanitarian organizations. Some have a hidden agenda of distracting the international community so that their own role in Rwanda's tragedy cannot be exposed.
When Rwandan troops decided to pursue the genocidal forces and their sponsors in the Democratic Republic of Congo (DRC) in 1996 and 1998, they did so in the light of day. The peace we enjoy today in our country is mainly a consequence of that action. When our troops pulled out of DRC in 2002, it was under the intense gaze of international observers and media. So accusing Rwandan troops today of continuing "to occupy parts of the Democratic Republic of Congo" is simply mind-boggling.
By the grace of God, facts and actions speak for themselves in Rwanda, and no amount of fabrication and misrepresentation will derail us from the course we have embarked on to build a nation fit for all Rwandans. Andrew Paquin and others with similar views would be better served if they came and saw for themselves the transformation that is taking place. In Rwanda, the church of Jesus Christ plays her role in holistic recovery. The church runs most of the schools, thus promoting education for Rwandan youth. Likewise, health care services, poverty alleviation programs, as well as many other initiatives of public interest bless communities through the actions of churches and the government.
By coming to Rwanda, people may see that what is impossible with man is possible with God, and their prayers will be set free of skepticism. Rwanda's leaders deserve credit for creating a stable environment in which the peace plan will flourish. We welcome anybody who appreciates our past and our current efforts. Pastor Warren is responding to God's call to help in that noble cause.
Rev. Augustin Ahimana Murekezi is the head of planning and development for the Episcopal province of Rwanda.
Related Elsewhere:
Politically Driven Injustice ran in the February issue of CT.
Christianity Today's cover story on Rick Warren's PEACE plan was published in October, 2005:
Purpose Driven in Rwanda | Rick Warren's sweeping plan to defeat poverty.
More recent CT articles on defeating poverty include:
Where Are the Men? | Overseas humanitarian groups target women, and for good reason. But it isn't enough. (Aug. 5, 2005)
Article continues below
Can We Defeat Poverty? | Unless Africa tames corruption, new aid efforts will fail. (Sept 26, 2005)
Purpose Driven in Rwanda | Rick Warren's sweeping plan to defeat poverty.
Jesus at G8 | Christian advocacy for Africa gains notice at top meetings. (July 6, 2005)
End Extreme Poverty in 2005? | No way. But we can still do something significant. (Aug. 22, 2005)
Raising the Compassion Bar | How 575 suburban teens underwrote a medical clinic, schoolhouse, and a year's supply of food for a village in Zambia—with money to spare. (Aug. 10, 2005)
Earlier CT coverage of Rwanda includes:
Healing Genocide | Ten years after the slaughter, Rwandans begin to mend their torn nation with a justice that is both biblical and African. (March 31, 2004)
Sidebar
A Justice that Restores | A method for bringing victims and offenders together. (March 31, 2004)
Inside CT: Forgiveness 101 | Rwanda is becoming a lab for testing new models of Christian forgiveness. (March 31, 2004)
Influence of Roman Catholic Church in Acquittal of Rwandan Bishop Debated | Augustin Misago cleared of 1994 genocide charges. (July 20, 2000)
Have something to add about this? See something we missed? Share your feedback here.
Our digital archives are a work in progress. Let us know if corrections need to be made.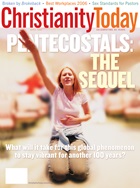 This article is from the April 2006 issue.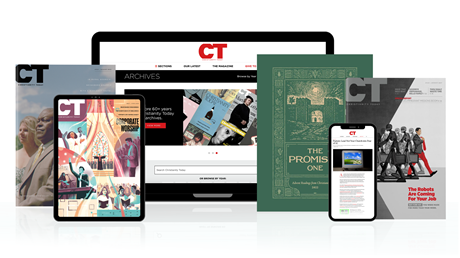 Annual & Monthly subscriptions available.
Print & Digital Issues of CT magazine
Complete access to every article on ChristianityToday.com
Unlimited access to 65+ years of CT's online archives
Member-only special issues
Subscribe
Appreciate Our Efforts
Appreciate Our Efforts