Though Turkish Delight was said to have brought peace to a sultan's quarreling harem, Americans seeking out the candy after watching The Chronicles of Narnia: The Lion, The Witch and The Wardrobe may wonder if Edmund Pevensie couldn't have gotten a better price for his soul.
Though sales for the delectable confection are up 200 percent in the United Kingdom, there has been no major effort to introduce the candy to American Narnia fans, says Bernie Pacyniak, editor in chief of Candy Industry. In the United States, he says, Turkish Delight is an ethnic treat only found in specialty stores.
"It was hard for people to get accustomed to dark chocolate," Pacyniak says. "It will take longer for Turkish Delight."
However, it is quite popular across the pond. Perhaps the U.K. has popularized the treat by altering it to fit British tastes. Cadbury, which manufactures Turkish Delight (but isn't marketing it to Narnia fans), sells the candy covered in chocolate.
Real Turkish Delight has a jelly consistency, like marshmallows, and has fruit and nuts with a covering of confectioner's sugar, says Jordan Bayazit, the Turkish owner of Bayco Confectionery, the only major North American manufacturer of Turkish Delight, which it makes exclusively.
Unlike Cadbury, Bayco is blitzing its marketing of Turkish Delight. "We've been gearing up for three months," says Bayazit. For the past year, they have been selling gift boxes of the candy that include a copy of the first book in C. S. Lewis's Chronicles of Narnia. "We are aware of the fact that Turkish Delight is part and parcel of The Lion, the Witch and the Wardrobe," he says.
Unfortunately, Turkish Delight goes stale quickly, says Bayazit, so few in the United States have tasted it fresh. "Americans might have had a really bad experience," he said. The traditional rose flavor also tends to be too salty for those unaccustomed to it, and Bayco substitutes different types of fruit instead.
If it's such an acquired taste, Edmund apparently had acquired it. It is this food that he tells the White Queen he would "like best to eat." Unfortunately for Edmund, it was magic rather than fruit that served as the queen's recipe substitution.
C. S. Lewis writes:
The Queen let another drop fall from her bottle on to the snow, and instantly there appeared a round box, tied with green silk ribbon, which, when opened, turned out to contain several pounds of the best Turkish Delight. Each piece was sweet and light to the very centre and Edmund had never tasted anything more delicious. … At first Edmund tried to remember that it is rude to speak with one's mouth full, but soon he forgot about this and thought only of trying to shovel down as much Turkish Delight as he could, and the more he ate the more he wanted to eat … .
At last the Turkish Delight was all finished and Edmund was looking very hard at the empty box and wishing that she would ask him whether he would like some more. Probably the Queen knew quite well what he was thinking; for she knew, though Edmund did not, that this was enchanted Turkish Delight and that anyone who had once tasted it would want more and more of it, and would even, if they were allowed, go on eating it till they killed themselves.
The White Queen continues to tempt Edmund with the candy, telling him that "there are whole rooms full of Turkish Delight" at her house.
Even after finding out the witch's nature, it was the candy that drove Edmund on, Lewis writes: "When [Edmund] heard that the Lady he had made friends with was a dangerous witch he felt even more uncomfortable. But he still wanted to taste that Turkish Delight again more than he wanted anything else. … He had eaten his share of the dinner, but he hadn't really enjoyed it because he was thinking all the time about Turkish Delight—and there's nothing that spoils the taste of good ordinary food half so much as the memory of bad magic food."
Like the candy in Roald Dahl's Charlie and the Chocolate Factory, "Turkish Delight is the symbol of temptation," says Bruce Edwards, author of two recent books on Narnia and Lewis, Further Up and Further In and Not a Tame Lion. But in the story of Wonka's factory, "chocolate reigns," he says.
Perhaps it is no accident that the object of temptation in The Lion, the Witch and the Wardrobe was invented (or so tradition has it) to keep peace in a sultan's harem. The sultan asked his chef to make him a sweet that would appease his many wives, and the chef invented what is now known as Turkish Delight.
The point, of course, isn't so much what the candy is, but that Edmund indulges himself on it. As Lewis's demon Screwtape advises his nephew on encouraging gluttony, "However you approach it, the great thing is to bring [your subject] into the state in which the denial of any one indulgence … 'puts him out,' for then his charity, justice, and obedience are all at your mercy."
Recipe from Wikipedia
2 c sugar
1/2 c cornstarch
1 1/2 c water
1/2 ts cream of tartar
2 tb rosewater OR one of the following to taste:
1/2 ts rose food flavoring
1/4 c fruit juice
1 tb vanilla extract
1 tb orange extract
1 tb Creme de menthe liqueur
Food coloring (optional)
1/2 c chopped toasted pistachios or almonds (optional)
confectioner's sugar, granulated sugar, or desiccated coconut for dusting
Combine sugar, 1 c water, cream of tartar, and flavoring(s) in a small saucepan and bring to a boil. In a separate bowl, combine cornstarch with remaining water, mix completely, and slowly stir into sugar mixture. Boil over medium-low heat for 20-30 minutes, until the mixture reaches "Firm-ball stage," or 245ºF (120ºC) on a candy thermometer. Apply non-stick cooking spray to a form (ice cube trays will do nicely), shallow pie pan, or jelly-roll pan. Pour the hot mixture into the pan or form and allow to set. When cool, release from form or cut into cubes as applicable and roll each piece in powdered sugar, granulated sugar, or coconut.
Store at room temperature in airtight container.
Note: with the exception of the sugar, cornstarch, water, cream of tartar, and cooking technique, this recipe may be greatly altered according to taste and/or occasion.
Related Elsewhere:
CT's full coverage of C. S. Lewis and Narnia is available on our website.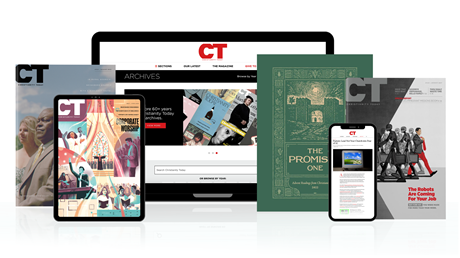 Annual & Monthly subscriptions available.
Print & Digital Issues of CT magazine
Complete access to every article on ChristianityToday.com
Unlimited access to 65+ years of CT's online archives
Member-only special issues
Subscribe
Why You Won't Like Turkish Delight As Much As Edmund Did
Why You Won't Like Turkish Delight As Much As Edmund Did