The Protestant reformers named three "marks by which the true church is known": the preaching of the pure doctrine of the gospel, the pure administration of the sacraments, and the exercise of church discipline to correct faults. Today, church discipline is feared as the mark of a false church, bringing to mind images of witch trials, scarlet letters, public humiliations, and damning excommunications. Does discipline itself need correction and redemption in order to be readmitted into the body of Christ? We have asked several experts from different (and sometimes contrasting) professional and theological backgrounds to explain how church discipline fell into disrepair and how it can be revived, so that the true church can fully embody the pure doctrine of the gospel once again.
Day One | Day Two | Day Three | Day Four | Day Five | Day Six
Who killed church discipline? As in any good mystery story, fingers point everywhere.
It's tempting to finger the megachurch as the prime suspect, if only for its size. In such settings, it is hard to keep track of the membership rolls, let alone members' personal lives. Congregants from the 9:30 service rarely meet those who attend the 11:00 service, even if they may be committed to biblical mandates to help a fellow church member in spiritual or moral trouble. But how can one even tell a member? Many people attending these churches may be church hoppers or perennial visitors, considering themselves free-floating Christians without accountability—and they like it that way.
But so do those attending tiny congregations; the culprit is not size. Many Protestant churches, especially evangelical ones, have long disconnected salvation and church membership: a consequence of the enduring tradition of evangelism and revivalism centered in itinerants' parachurch organizations. The revivalist tradition has fostered the view that people might be members of a church without being saved. Despite the efforts of responsible evangelists from John Wesley to Billy Graham to engage converts with local congregations, converts accept salvation at some stadium and only secondarily get to a church, suggesting—contrary to the teaching of the New Testament—that salvation is separable from accountable membership in a congregation.
Parachurch-focused revivalism, however, is merely an accomplice. The real killer of church discipline today is none other than Emperor Constantine—or rather the long shadow of Constantinianism and its product, the state church. All of the major Protestant reformers kept the state-church arrangement and used the powers of the state to correct problems in the church, either deliberately or by default. Luther, for example, never instituted an order for church discipline, saying that if the state did its job of dealing with offenders, the church wouldn't need to. Calvin used the authority of the state to deal with both morals in Geneva and the doctrinal heresies of Michael Servetus.
This legacy is with us today in two forms, despite our formal separation of church and state. One is to continue to assume (or to hope?) that the criminal justice system will take care of many offenders, relieving the church of that responsibility. Of course, the state is most willing to accept this task, continually adding laws on all levels of society—federal, state, municipal, and county. Too often, however, the church tends to go along with the state's valuation of what's important. Shoplifting must be prosecuted, but adultery is a nonissue for the state. Both are sins, but which may hurt society more in the end?
The other form of the state-church legacy is the church's copying of the state's pattern of dealing with offenders through legalistic machinery: filing charges, setting up courts, holding trials—in short, engaging in casuistry that obscures the spirit of the gospel.
When I was still teaching at Goshen College, the dean of students reported that some students disliked being called into his office to discuss the spiritual and moral significance of their infraction of some college rule—smoking or alcohol use on campus, for example. "Can't you just tell us what the penalty is for the first, second, and third violations?" they asked. They had internalized well our American society's mentality, so that when the office of student affairs wanted to deal with them in a Christian way, the way of achieving righteousness through grace, they preferred the way of the law.
Warning About 'Winning'

A sense of the importance of church discipline has a lot to do with the church's sense of separation from the world, something state-church Christianity lost sight of. Three generations ago, many evangelicals still possessed it (for instance, Christian colleges' old student pledge not to attend movies or dance). In conflict with liberals or "modernists," many evangelicals withdrew from mainline churches. Today, evangelicals (the new mainline) are passionate about "Christianizing" society through legislation and the judicial system. Constantine still rules.
The church's history of dealing with problem persons in legalistic fashion is responsible in large part, I believe, for the present distaste for the term church discipline. Discipline is still the watchword of high-school basketball or children's music lessons, but has become objectionable in the church lexicon. For that reason, I have resorted to the term discipling. Evangelism and mission seek to make disciples of people, bringing them into Christ's way. But it doesn't make much sense to bring people into Christ's way in the first place if the church then fails to make every effort consistent with the gospel to bring back into Christ's way those who are straying from it.
In fact, every society on the face of the earth, past and present, has its codes of conduct, identifying behaviors it will not tolerate. The only questions are: first, who or what defines that code of conduct; and, second, how are violators of that code dealt with.
Modeling these decisions on societal mores and practices, rather than on the teaching of Scripture (especially that of the New Testament), leads rather ironically to both laxity and legalism. The church is a body of love, compassion, and honesty, preaching the power of God for salvation.
Marlin Jeschke is professor emeritus of philosophy and religion at Goshen College. His book Discipling in the Church (Herald Press) is the preeminent contemporary text on church discipline.
Related Elsewhere:
Marlin Jeschke's book Discipling in the Church is available from Amazon.com and other book retailers.
More articles on church discipline or the need for it from CT includes:
To Judge, or Not to Judge | Christ commanded us not to judge others, but aren't there times when common sense or prudence requires it? (June 29, 2005)
The Evangelical Scandal | Ron Sider says the movement is riddled with hypocrisy, and that it's time for serious change. (April 13, 2005)
Canterbury Crackup | Eschewing church discipline has come back to haunt Anglicans. A Christianity Today editorial (Dec. 03, 2004)
Weblog: Debates on Debates on Church Discipline | Catholic bishops will issue statement on Communion as a Matthew 18 lawsuit is reinstated against a Texas Bible church. (June 18, 2004)
Articles from our sister publication, Leadership Journal, include:
Taking Church Membership Seriously | Why it's time to raise the bar. (April 18, 2005)
Article continues below
Church Discipline Really Works (pt. 1) | When you make it loving and redemptive. (Jan. 24, 2005)
Church Discipline Really Works (pt. 2) | How to find courage (and avoid lawsuits) when confronting sinning believers. (Jan. 31, 2005)
Mark Dever's Nine Marks site has a section on church discipline.
Albert Mohler, president of Southern Theological Seminary, wrote a series on church disciple. It is available on his website:
Should a Church Discipline Members Over Politics? | None of us wants to see churches identified as "Republican Baptists" and "Democratic Baptists." Such partisan identifications violate the autonomy of the church as the Body of Christ.
Mohler also covered this topic on his radio show.
The Disappearance of Church Discipline--How Can We Recover? Part One | The decline of church discipline is perhaps the most visible failure of the contemporary church.
The Disappearance of Church Discipline--How Can We Recover? Part Two | The disappearance of church discipline has weakened the church and compromised Christian witness.
The Disappearance of Church Discipline--How Can We Recover? Part Three | Spiritual leaders of the church are to confront a sinning member with a spirit of humility and gentleness, and with the goal of restoration.
The Disappearance of Church Discipline--How Can We Recover? Part Four | When should the church exercise church discipline?
Have something to add about this? See something we missed? Share your feedback here.
Our digital archives are a work in progress. Let us know if corrections need to be made.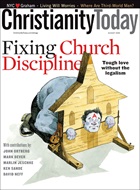 This article is from the August 2005 issue.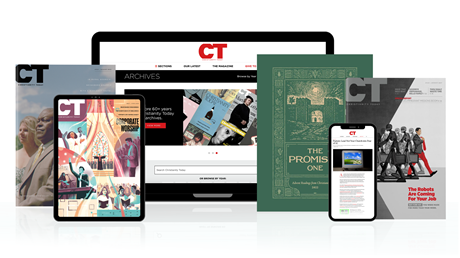 Subscribe to Christianity Today and get access to this article plus 65+ years of archives.
Home delivery of CT magazine
Complete access to articles on ChristianityToday.com
Over 120 years of magazine archives plus full access to all of CT's online archives
Subscribe Now
How Discipline Died
How Discipline Died