true
Mart Green wouldn't be your first choice to be the driving force behind a movie, much less two of them. After all, until just a few years ago, the 42-year-old retailing magnate had never even been in a theater!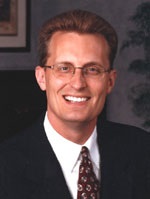 Green grew up in a conservative Christian home where movies were shunned, though his parents could've bought the local theater—or a whole chain of them, for that matter. His father, David Green, founder and CEO of Hobby Lobby, is listed among Forbes' 400 Richest Americans with a net worth of some $1.2 billion.
A product of that retail world, Mart Green is now founder and CEO of Mardel Christian and Education Supply stores—so he's also got a few bucks to spend. Several years ago, he decided to spend some of it promoting the Bible in a nationwide marketing campaign similar to the "Got Milk?" blitz. He'd even chosen the slogan: "This Book Is Alive."
But that idea got sidetracked after Green heard Steve Saint, son of one of the 1956 missionary martyrs in Ecuador, speak at a missions conference with Mincaye, one of the Waodani Indians who'd killed the martyrs—including Saint's father.
Soon, Green's Bible blitz idea took on a different shape—in the form of a feature film about those 1956 events: "Instead of doing a 30-second commercial," says Green, "we ended up doing a two-hour movie about the power of God's Word." He formed a production company, Every Tribe Entertainment, and hired some pros to make the movies—including a big wheel who left Sony Pictures to helm the project.
That feature film, End of the Spear, will open in theaters next January, the 50th anniversary of the death of the martyrs—Jim Elliot, Pete Fleming, Ed McCully, Nate Saint, and Roger Youderian.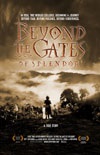 A second film, a documentary titled Beyond the Gates of Splendor, is now making the rounds in churches—to tell the story of the martyrs, and to start some buzz about the January release of End of the Spear. (I've seen Beyond the Gates, and it's extremely well done; I encourage your church to look into ordering a free limited edition screening kit, available at the here or by calling 1-800-695-9847.)
Interestingly, both stories are told from the perspective of the Waodani (sometimes spelled Huaorani), the Ecuadorian tribe that killed the missionaries, only later to hear the good news of God's Word and to see many of its members come to Christ. As far as Mart Green was concerned, there was no better way to tell the world that "This Book Is Alive." The Waodani, who had a reputation as savage killers, were proof enough of that.
We recently interviewed Green about the films and the story behind them.
When did you first become aware of the story of the five martyrs?
Mart Green: I'd read Through Gates of Splendor and I've known the story most of my life. But as far as the rest of the story, that started on June 14, 1997, when I was in Lancaster, Pennsylvania, at a Wycliffe Associates meeting, and Steve Saint spoke. And Mincaye and Tementa were there. Mincaye was one of the six guys that killed the missionaries, and Tementa's father was part of it too.
About a year later, I listened to the tape again of them speaking, and I heard Mincaye say, "We acted badly, badly till they brought us God's carvings. Now we walk his trail." Well, I literally exploded in my spirit and just started weeping. For the God's Word media campaign, I had been thinking of four words: "This book is alive." So when I hear Mincaye say, "We acted badly, now we walk his trail," I'm going, this is a "this book is alive" story if I ever heard it! The most violent society now lives in peace, and the answer is God's Word transformed their life. This book is alive.
I thought, Someday there will be a movie of the Jim Elliot story but it won't be from the Americans' point of view. It will be what happened to the six guys who killed the five, and it will be about how God's Word transformed their life.
Then what happened?
Green: I ended up calling Steve Saint. I said, "I'd like to come talk to you." And so June 14, 1999, two years to the date after I heard Steve speak, I'm in his home asking for rights to do the movie. And he says, "Well, if you're going to tell it from their point of view, you need to ask the Waodani."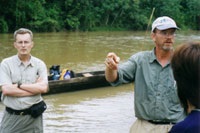 And so I flew down with Steve to Ecuador in October of '99 and spent seven days in the jungle. We asked the Waodani for the rights to do the story—and they said no. Then Steve told them about Columbine, which had happened just months before. And then they said, "Oh, that's just like we used to act, killing for no reason." They said, "If our story can help North America, then you tell our story."
Who do you want to hear this story? Just Christian audiences?
Green: We want a broad audience. I absolutely want Christians to come, and we will market to Christians because it's a story that they love. But it's also a story of an indigenous tribe that was going to be extinct, but they were saved. There's a broad audience appeal to that.
Our target audience is probably an older audience, probably 25 and up. We don't have a star in our story, and we don't blow up buildings and stuff. But there's going to be young people who want to see an extreme story and all that stuff that will impact their lives. They just need a role model, and I think there's some incredible role models in this story.
You're a retail guy who's never been in a movie theater. So it seems weird that you're now Mr. Movie Mogul. I assume you've hired experienced filmmakers?
Green: My job was to pray for God to send me the right people. And he prepared a guy in Hollywood for the last 40 years to do this—Bill Ewing, who was a senior vice-president of production at Sony. He's done 125 films, and the last three films he oversaw were Men in Black II, Stewart Little 2, and Spider-Man. He left Sony to join our team as producer, and obviously he had credible experience.
And your director on both films is Jim Hanon. Who is he, and where did you find him?
Green: Jim Hanon had sent some 30-second commercials to our marketing director [at Hobby Lobby], and I watched them and said, "Whoever did this commercial has a heart like mine." I called him and was going to have him do the commercials for the Bible media campaign. Then I found out his passion was to do films. Everybody told me not to use a first-time director, that it's not smart. But I didn't go by that. I went by faith.
Why is he qualified to do both a documentary and a feature film?
Green: By fact he's not; by faith he is. For the documentary, he went to Ecuador and interviewed everybody. He's been down there three times. So nobody knows the story better than Jim Hanon. I just felt that Jim was the guy.
I hear that more than $20 million has been spent for these movies. Right?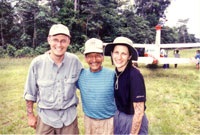 Green: Yes, for both projects and setting this company up, with all the start-up costs. But the movies alone would be in the $10-15 million range.
Is that coming out of your pocket? Or Mardel? Or Hobby Lobby? Or where?
Green: All of them. Hobby Lobby is group of companies, and Mardel is one of them. And we have other donors. It's a nonprofit model, because it started that way—as just a way to get the message out. But instead of doing a 30-second commercial, we ended up doing a two-hour movie about the power of God's Word.
By spending $20 million, those are numbers rarely heard in the context of "Christian films." That's not far behind what Mel Gibson spent to make The Passion of The Christ, which played in thousands of theaters and made a ton of money. Do you see that happening for End of the Spear?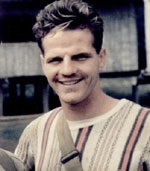 Green: To be a top ten film would be a very high and lofty goal. If we could do ten percent of what The Passion did, that would be great—something in the $30 million range. We've got to be in that range to make this model work. I believe Chariots of Fire (1981) is a great model. We believe that a Chariots of Fire could come out every single month and it would shape our culture. We have to compete with other films by making films of quality, but we're also looking for great stories. That doesn't mean we wouldn't mind having a Tom Hanks in our films, but he'd still have to serve the story. The story will be the star. Our calling is to tell stories to a broad audience, like Chariots of Fire did. Our stories will be about real people living their faith out and making choices.
The original plan for Beyond the Gates was to roll it out to limited theaters, but you've scrapped that plan and are releasing it to churches instead. Why?
Green: We were already doing the church plan. Then we said let's do some theatrical release too. But with the 50th anniversary coming so soon, we felt like we didn't have enough time to roll out the theatrical. So we're focused on churches now for Beyond the Gates, and we've got to start focusing on marketing and distributing End of the Spear.
And the church will play a role in that?
Green: Yep. We're hoping churches will play Beyond the Gates, which will include a trailer for End of the Spear. We'll say, "Hey, now that you've experienced this at your church, why don't you make this an outreach event and go to the theater?"
Beyond the Gates isn't real in your face with Jesus and the gospel. Was that intentional?
Green: Very intentional. The world doesn't want to hear that kind of stuff, but I think when you tell the story just as it happened, it works. We didn't tell the Waodoni not to say things. We didn't tell them what to say. We just said, "Tell the story."
Do you have a distributor yet?
Green: We're still working on that. We'll probably not go through a studio model. We'll do an independent release. That means the burden of marketing falls upon us, but we feel like we would know how to market this film better than Hollywood does. They're used to marketing stars, directors, all that stuff. But with us, again, the story is the star.
Speaking of stories, you must have some good ones as a result of being a part of this project.
Green: Yes. When we finished the documentary, we wanted its first audience to be the Waodanis. So I took it down to Ecuador. I took generators and a bed sheet for a screen, and we showed it to the Waodanis.
We also had a reunion of the martyrs' wives. We got all five women and their nine kids back together for the first time since 1958. The five widows had only been back together one time for a 40th anniversary taping for Pat Robertson and The 700 Club. It was a miracle that we were able to get them all together, and since then, two of the widows have passed away—Marge Saint and Marilou McCully.
But you were able to get them on tape before they died.
Green: Yep, all five interviews. And they all got a chance to see the film together.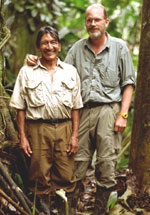 Since the story is from the Waodani perspective, what's in it for them?
Green: Half of the proceeds go to a ministry Steve Saint started called Indigenous People's Technology and Education Center, which helps not just the Waodani, but other indigenous people. For the Waodani, their main health issue was their teeth, and this ministry includes a "portable dental system" to help with that. Steve has empowered the Waodani church to go out and fix teeth and then be able to share the gospel—because you need to do something for people for them to hear you.
Churches interested in obtaining a copy of Beyond the Gates can go to the website or call 1-800-695-9847. It's available to churches now, and will be available to consumers in October. For more on Mart Green, click here.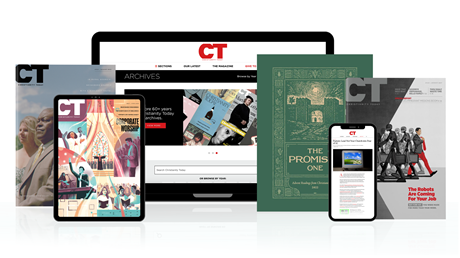 Subscribe to Christianity Today and get access to this article plus 65+ years of archives.
Home delivery of CT magazine
Complete access to articles on ChristianityToday.com
Over 120 years of magazine archives plus full access to all of CT's online archives
Subscribe Now
From Film Neophyte to Movie Mogul
From Film Neophyte to Movie Mogul