When Eric Wainaina was a student at the Berklee College of Music, he often led children in music at Twelfth Baptist Church in Boston. But Wainaina remained troubled about his home country, Kenya, which was being destroyed by corruption. Development specialists at the World Bank estimate that individual incomes there would increase by about 30 percent without the endemic bribery.
So, while attending Twelfth Baptist in 2001, Wainaina composed and recorded "Land of 'A Little Something,'" an anticorruption song. To his surprise, it soon became the most popular song in Kenya-and the campaign anthem of the new president, Mwai Kibaki.
Last July, Wainaina held a concert in Nairobi, Kenya, where the average urban resident pays 16 bribes a month for things such as driver licenses, bridge crossings, hospital treatment, and favorable court judgments. The Nairobi native led 100,000 people in singing against government corruption.
"I'm not a politician," Wainaina, 28, says. "I'm just a young Kenyan at a time when there's a lot of corruption. … Christians have to stand up."
Wainaina is an example of a nascent global movement. While AIDS and religious liberty continue to top the international agenda for many Christians, anticorruption efforts have an increasingly prominent profile. In June, U.S. President George W. Bush and other leaders of the economically powerful G-8 nations announced plans to provide an extensive package of anticorruption initiatives in Peru, Nicaragua, Nigeria, and the Republic of Georgia. These heads of state also pledged to join the new U.N. Convention Against Corruption and to "translate the words of this convention into effective action."
This new focus is a rediscovery of an old Christian tradition, and Christians in many cases are leading the charge. Revulsion against corruption is drawing people to Christ, and inspiring Christian leaders to launch campaigns against bribery, scamming, and misappropriation of funds. More and more missions agencies say that robust anticorruption preaching and action must accompany social development.
Corruption and Poverty
Anticorruption activists have for years pointed out the link between corruption and poverty. Peter Eigen of the anticorruption advocacy group Transparency International (TI) noted in 2001 "the vicious circle of poverty and corruption, where parents have to bribe underpaid teachers to secure an education for their children, and under-resourced health services provide a breeding ground for corruption. The world's poorest are the greatest victims of corruption. Vast amounts of public funds are being wasted and stolen by corrupt officials."
TI ranks countries on a scale of 0 to 10, with 0 being perceived as highly corrupt. Finland, with a 9.9, was perceived as least corrupt. The United States was perceived at 7.6, tied for 16th with Israel in 2001. Kenya scored a dismal 2.0 rating. The 2004 TI survey of Kenya reports that since Wainaina's popular campaign, the new government has reduced the amount of petty bribery. However, corruption at higher levels of government-for instance, in expensive contracts-continues to be rampant.
Legal scholars, theologians, and social scientists point out that Christians are often a bulwark against corruption. Federal judge and Catholic thinker John T. Noonan Jr. wrote in his magisterial book Bribes that the concept of bribe depends "on the conception of a transcendental figure … a judge beyond the reach of ordinary reciprocities … a transcendental judge."
Lawyer-theologian John Warwick Montgomery told CT that "to identify genuine corruption, you need an absolute standard of values that can only come from a transcendent source. Also, to combat corruption, hearts must be changed, and only Christianity offers the opportunity for personal and societal transformation."
Nigeria (with a TI rating of 1.0-making it the second-most-corrupt nation, behind Bangladesh, among 91 surveyed in 2001) may provide a case study. Jailed by a dictator during the 1990s, Gen. Olusegun Obasanjo wondered if he would be killed. Obasanjo also reflected on his own involvement in bribery and theft. "I felt soiled, a used shoe," Obasanjo has said publicly. A minister told him that Jesus could purify him from his spiritual corruption and set him on a straight path. Obasanjo felt God come upon him and warm his heart. "I felt the shackles gone." In speeches he has said that he also felt "a divine calling to fight the corruption that was killing Nigeria."
There is much work ahead. While Nigeria's adjusted per capita gross domestic product is a painfully low $800 annually, the nation of 137 million people is immensely wealthy from oil (2.2 million barrels pumped daily) and other resources. Unfortunately, much of the wealth goes straight from the ground and into foreign bank accounts. Public opinion polls regularly show that Nigerians are disgusted with the pervasive corruption.
Obasanjo left prison to become Nigeria's president in 1999. He stood on an anticorruption platform he says God gave him. Obasanjo won re-election in April.
In China (TI rating of 3.5), where corruption is called "the rotten or rotting evil" that fractures the state and its people, corruption is a common sermon topic, according to a survey by a Chinese sociologist.
In Latin America the feeling is the same. In Nicaragua (TI rating of 2.4), the Council of Evangelical Protestants (CEPAD) in February held its first protest against government corruption. "The protest took the form of a march, called 'the March of the Brooms,'" says the Rev. José Alguera Palma, CEPAD president. He says this means "the people can sweep the corrupt politicians out of office and elect honest replacements."
During the march, CEPAD distributed an extensive study of corruption with names of government officials and how much they stole-more than $1.1 billion in six months out of the tiny Nicaraguan federal budget. Meanwhile the government claims there is no money to help the poor.
Western governments are starting to recognize evangelical anticorruption efforts. The G-8 agreements with Nigeria, Nicaragua, Peru, and Georgia to initiate model anticorruption efforts could spread to other developing countries. A senior staffer for the National Security Council told CT the anticorruption initiatives fit with Bush's faith-based foreign policy. Nigeria, Nicaragua, and Peru (TI rating of 4.1) have strong evangelical anticorruption movements.
Mikhail Saakashvili of Georgia (unrated by TI, but which the Council on Foreign Relations says is "riddled with corruption") became president after running on an anticorruption platform. Saakashvili told CT, "Our anticorruption efforts are based on our recent experience with an utterly corrupt government and our Christian heritage." Before assuming office, Saakashvili took a "spiritual" oath to fight corruption and rebuild Georgia.
South Korea's Christian Ethics Movement fights corruption, consumerism, and dishonest elections. Co-founder Son Bong-ho says governments and nongovernmental organizations now recognize that their efforts at modernization, poverty alleviation, and economic development have often floundered because bribery, scams, and looting pick the bones of the development projects clean before they can produce results.
"We have had a lot of agony fighting corruption," he says.
According to the U.S. Senate Committee on Foreign Relations, corruption has siphoned off approximately $100 billion in projects aimed at helping the world's poorest nations since 1946-or 20 percent of the total. The U.N. Oil-for-Food Program with the regime of Saddam Hussein in Iraq is a case in point. The program allowed Iraq, which was under international sanctions at the time, to sell some of its oil to purchase humanitarian goods. Instead, three senior U.N. officials are suspected of taking millions in bribes from Saddam, who may have diverted up to $5 billion to his personal bank accounts.
Organizations such as World Vision and the quasigovernmental World Bank say controlling corruption is a top priority, especially since the difficult transitions from communism to capitalism in the former Soviet Union and Eastern Europe.
Changed Laws, Changed Hearts
Some experts propose legal and social solutions: better laws, watchdog agencies, and other organizational systems to catch and stop corruption. However, even the best anticorruption mechanisms are so many Tinkertoys without strong motives to use them, says World Bank president James D. Wolfensohn: "There needs to be a moral motive to sustain the process."
Consequently, the World Bank took the controversial step of hiring Katherine Marshall as an executive officer in charge of bringing religious and moral considerations into its lending and economic development efforts. "Very often," Marshall says, "the strength of anticorruption efforts depends on having the support of people with strong religious beliefs."
Tony Carnes is a senior news writer for CT.
Related Elsewhere:
A profile of Eric Wainaina, including a link to one of his songs, is available from Berklee College of Music.
Chicago Public Radio's Worldview broadcast an interview with John Githongo, Executive Director of Transparency International-Kenya, and included Eric Wainaina song, "Nchi ya Kitu Kidogo" or "Land of 'A Little Something'".
More about the U.N. Convention Against Corruption is available from the U.N.'s website.
Transparency International has more information about its work on its website, including the Corruption Perceptions Index and the Global Corruption Report.
The U.S. Senate Committee on Foreign Relations' hearing on corruption is available online.
Other Christianity Today articles on combating corruption include:
Churches Back Truth Commission | Panel will examine allegations of murder and corruption under former president. (March 18, 2003)
Zambian President Takes Action After Churches Criticize Him | Mwanawasa surprises observers with his efforts to rout political corruption. (Aug. 08, 2002)
Article continues below
Eight Years after Zambia Became Christian Nation, the Title Is Not Convincing | Immorality and corruption on the rise, say church leaders (Jan. 17, 2000)
Indian Campaign Against Church Corruption | A new commission is looking to establish financial accountability for Christian leaders. (Jan. 8, 2001)
Church Leaders Refocus on Ethics | For the past two years, Nigeria has ranked as the world's most corrupt place to do business, according to an independent survey of global business executives. But recently, thousands of church leaders gathered to take aim at the country's corruption problems and agreed to stop shifting blame to political leaders for society's problems. (March 2, 1998)
Have something to add about this? See something we missed? Share your feedback here.
Our digital archives are a work in progress. Let us know if corrections need to be made.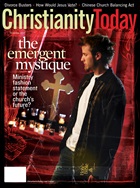 This article is from the November 2004 issue.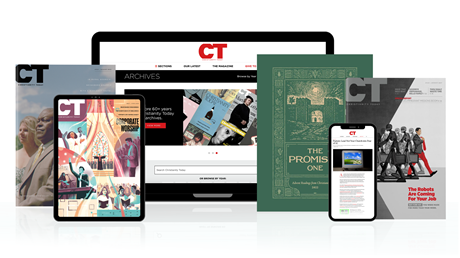 Annual & Monthly subscriptions available.
Print & Digital Issues of CT magazine
Complete access to every article on ChristianityToday.com
Unlimited access to 65+ years of CT's online archives
Member-only special issues
Subscribe
Winking at Corruption No More
Winking at Corruption No More