true
As one third of Destiny's Child, Michelle Williams is arguably one of the world's most well-known entertainers. But there's another side to Williams that many don't see: She's a gospel singer. Her first solo project, 2002's Heart to Yours, was fairly direct in its declarations of faith, while her recently released second CD, Do You Know, is a little less so. But both are selling well, opening the doors for many mainstream fans to hear a message of faith. In a conversation with Christian Music Today, Williams talked about her "reverse crossover" and how fans have reacted to her gospel endeavors.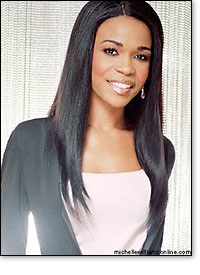 What has it been like making a reverse crossover from pop music into gospel music?
Michelle WilliamsThe transition for me was okay because what I wanted to do was bring the same energy from Destiny's Child into what I do on my own. I didn't want it to change. I feel like if I give my all when I'm performing on stage—sweat and all that—I'm going to do the same thing either way. I did get a little bit of criticism [for doing gospel music], but the love and support I did get outweighed that. Other than that, I've had a great time. When I do gospel shows, I'm so geeked cause I'm such a fan. I see people like Israel [Houghton] and Mary Mary who I've either grown up listening to, or over the past few years have really influenced me.
Describe the planning process behind Do You Know compared to your first solo album?
WilliamsOn my first album I made sure I gave people the gospel. But that wasn't as much what I wanted on this album. I had to talk about issues that are real, more about me, my life experiences and how God guides me through them. Just because you're a Christian doesn't mean you don't go through the same things or temptations or frustrations that people in the world go through. Because of that, people in the world look to see how you're going to handle what it is that you handle. In the writing, I made sure I talked about spiritual love, but I also talked about natural love. I talked about mistakes you can make in love—when you don't keep God in the center of that relationship.
How have fans of Destiny's Child reacted to these messages?
WilliamsIt's so cool because anybody can relate to these songs. Anyone can relate to times of feeling lonely. I have a song that says "Do you know He is here?/He will never let you down." You can relate to that or a song like "Didn't Know," which is about going through a separation period from people or friends or family, but once you overcome that, you didn't know that you'd be happy. A lot of people are going through things and think "How can I let go?" or "How can I move on?" and they're depressed. Like I said, once all of that rolls over, they'll say, "Yeah, I'm okay." Everybody goes through that.
Parents have a tough time finding appropriate but entertaining music for their teens. What has been their take on your gospel music?
WilliamsI've gotten so many wonderful compliments. There are parents that come up to me and say, "You know, Michelle, I could never get my son or daughter to listen to gospel music, but you came out with your gospel album and now they listen to gospel music." I go on my website all the time looking at what people are saying—things like, "I don't go to church, but Michelle's album lets me see life in a different way." I did an interview for my first record in Amsterdam, and this guy is like, "I don't believe in Jesus, but that song 'Steal Away to Jesus' you did with Shirley Caesar really moved me." All I can do is plant the seed and hope my music just keeps nurturing them and watering them.
How do you stay spiritually accountable under the media microscope and hectic travel schedule between solo work and Destiny's Child commitments?
WilliamsFor some reason I just do it. I'm the same way with Destiny's Child, the same way I am solo. I always pray before every show and any appearance we do. We have Bible studies. We call each other on the phone if we have questions. Me and Kelly [Rowland, also of DC] talk every Sunday about what happened at church today: "What did your pastor talk about?" and vice versa because we're just eager to know more. I guess as you get older, the more you realize you need God in your life.
What is the most stressful part of your level of fame?
WilliamsI guess just being at that celebrity level, the fact that you can't walk down the street. But I play off it well. I don't have an entourage and I blend in with people the best I can. People will look but say, "No, that's not her. She's not at the Gap." Well, hey, I buy their khaki's too. I just go to normal places! But there are times when I'm eating with family and stuff like that where it's hard, but you feel you can't say no because you're disappointing someone who buys your music.
What is your relationship with family, friends and church back home?
WilliamsThey get happy and excited over all of this. My family is very supportive. I'm blessed because when I go home, I don't want to talk about what I do. We just have fun, we got out to eat all the time and have a ball! They just keep me grounded. I feel safe when I'm with them. There's a church in Chicago I was attending called Fellowship Baptist Church, and then I moved back to Rockford [IL] and attend church there.
At what level do you think today's Christian music scene is reaching out to young people compared to when you first started listening to gospel music?
WilliamsIt's a wonderful thing, because you're taking something that some people may think of only being for the four walls of a church, and you're taking it outside and putting it at a level they'll listen to. What it took to reach my grandma is not gonna reach me or a teen or a 12-year-old. You have Hillsongs, you have Israel, you have New Breed—people that are impacting younger generations. It's really exciting to see how it's expanded!
Finally, what do you think will be the next trend in the Christian/gospel umbrella?
WilliamsI think Christian and gospel artists are going to find themselves being even more artistically free and creative. They're going to get to do what they've always wanted to do, and also hopefully satisfy radio at the same time. There was a while when everyone started sounding the same, but it's now becoming very diversified. When one steps out and shoots for something different, everybody else wants to break free and try something different as well.
For another interview with Williams, including her take on reconciling her faith with the sexy outfits for which Destiny's Child is known, read this article in Today's Christian. We examined Williams' latest, Do You Know, in our Glimpses of God series. Visit Christianbook.com to hear sound clips and buy her music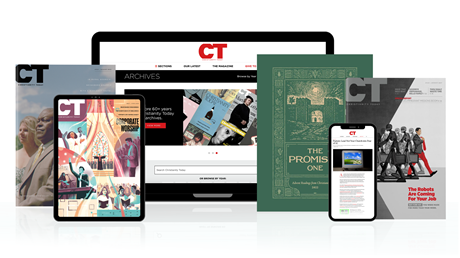 Annual & Monthly subscriptions available.
Print & Digital Issues of CT magazine
Complete access to every article on ChristianityToday.com
Unlimited access to 65+ years of CT's online archives
Member-only special issues
Subscribe
Reverse Crossover
Reverse Crossover