Responding to continuing controversy over remarks by some Christian leaders about Islam, evangelical leaders issued a set of guidelines on dialogue between the two communities. Reaction was mixed.
The National Association of Evangelicals (NAE), which represents 43,000 churches, and the Institute on Religion and Democracy (IRD) hastily convened the event after media questioned the appearance of Franklin Graham at the Pentagon, where he preached a sermon on Good Friday, IRD President Diane Knippers said.
Shortly after the September 11 terrorist attacks, Franklin Graham called Islam a "wicked" and "very evil" religion. Other evangelical leaders, including Jerry Falwell, Pat Robertson, and former Southern Baptist Convention (SBC) President Jerry Vines, have also criticized Islam or its founder, Muhammad.
The three-page document issued at the forum calls on Christian leaders to tone down their language and talk with Islamic leaders. At the same time, it urges Christians to avoid "pretending" the two religions are the same. It also frowns on setting up interfaith organizations or worship services.
Roy Oksnevad, director of the Ministries to Muslims department at the Billy Graham Center at Wheaton College, said dialogue with Muslims is good but of limited value. "There is a dark side to Islam, and, frankly, I've never met a Muslim who understood the concept of the Trinity."
Dudley Woodberry, professor of Islamic studies at the School of World Mission at Fuller Theological Seminary in Pasadena, participates in monthly meetings with Muslim leaders. Woodberry said he is "basically pleased" with the guidelines but thinks they need "fine tuning."
In a statement, SBC president Jack Graham said Southern Baptists "will continue to aggressively share the message of Jesus Christ with all people."
Forum speakers did not directly criticize Franklin Graham during the forum. However, Michael Cromartie, vice president of the Ethics and Public Policy Center, asked the 35 leaders of schools, churches, and missions agencies present, "Do you support Franklin Graham's comments about Islam?" None raised their hands.
Graham, son of international evangelist Billy Graham, received a late invitation to the May 7 forum but could not attend. He was at his father's evangelistic mission in San Diego. However, Falwell, Robertson, and Jack Graham were not invited.
Mark De Moss criticized conference organizers for holding the forum without his client, Franklin Graham. "It's troubling and disappointing," De Moss said.
Falwell told reporters he was disappointed not to be invited. Ted Haggard, president of the NAE, said he plans to convene a meeting this fall with Franklin Graham, Falwell, Robertson, and Chuck Colson.
Knippers admitted she erred. "We were doing it very hurriedly," Knippers said. "[The invitations] did fall through the cracks. We thought big-name people wouldn't come."
Related Elsewhere
The Institute on Religion and Democracy has a press release on the meeting, as well as the meeting's "Guidelines for Christian-Muslim Dialogue." IRD President Diane Knippers also has a letter to Franklin Graham posted on the site explaining the meeting's comments about him.
Falwell also responded to the meeting, saying it "clearly violated Scripture."
Christianity Today's Weblog rounded up media coverage of the meeting.
Previous Christianity Today articles on Islam and evangelism to Muslims include:
Weblog: The New York Times Breaks the News That Christians Evangelize Muslims | Today's front page says, "Seeing Islam as 'evil' faith, evangelicals seek converts." (May 27, 2003)
In Perspective: What's the Difference Between Shi'ah and Sunni? | With a history of persecution and belief in martyrdom, the Shi'ite Muslim majority in Iraq may be more receptive to Christianity. (April 30, 2003)
The Dick Staub Interview: Why Don Richardson Says There's No 'Peace Child' for Islam | The author and missionary says he has tried to find bridge-building opportunities with Islam, but failed.
Evangelism Antagonism | Sharing the Good News is not a hate crime. A Christianity Today Editorial  (Jan. 29, 2003)
Comments on Islam Endanger Missionaries, Letter Says | Baptists in Muslim nations plead for restraint in public statements by American Christians (Jan. 17, 2003)
Muslim Phobic No More | Verbal attacks on Islam sabotage evangelism. A Christianity Today editorial (Dec. 16, 2002)
Doors into Islam | September 11 has only intensified the dangers and rewards of Muslim evangelism. (Aug. 19, 2002)
Outpaced by Islam? | The Muslim challenge is growing faster than our Christian outreach. (Feb. 4, 2002)
Letter from a Muslim Seeker | Christians aren't the only ones asking 'Why?' after September's tragedy. (Dec. 5, 2001)
Is the God of Muhammad the Father of Jesus? | The answer to this question reveals the heart of our faith. (Feb. 1, 2002)
Does God Hear Muslim's Prayers? | We must remember that God does not deal with theologies; he deals with persons. (Feb. 1, 2002)
Article continues below
Is Islam a Religion of Peace? | The controversy reveals a struggle for the soul of Islam. (Dec. 28, 2000)
A Many Splintered Thing | Though Muslims shared allegiance to Muhammad and to the Qur'an, Islam faced division as soon as the prophet died. (Dec. 28, 2000)
CT coverage of controversial comments on Islam include:
Jesus Freak | Franklin Graham remains unashamed of the Name, despite public criticism. No generic prayers for him. (Dec. 2, 2002)
Riots, Condemnation, Fatwa, and Apology Follow Falwell's CBS Comments | President of the All India Christian Council: "I prayed that the broadcast would not reach India." (Oct. 17, 2002)
Give Franklin Graham Some Slack—and Some Credit | The evangelist shouldn't be defined by his opposition to Islam. (August 23, 2002)
Southern Baptists Boot Gay Protesters | Messengers at St. Louis convention pick Prestonwood's Jack Graham as new leader. (June 13, 2002)
In 2000, Christianity Today focused on Muslim-Christian relations in a series by Wendy Murray Zoba. Articles included:
Islam, U.S.A. | Are Christians prepared for Muslims in the mainstream?
Islamic Fundamentals | Christians have a responsibility to understand our Muslim neighbors and their beliefs.
How Muslims See Christianity | Many Muslims don't understand Christianity—especially the idea of salvation by grace through faith.
Engaging Our Muslim Neighbors | The Church faces a challenge not just to understand Muslims, but to befriend them.
Answering Islam has a page of essays and articles on "The Christian Witness to the Muslim." Other Christian sites discussing Muslim beliefs about Jesus and Christianity are available at The Muslim-Christian Debate, Campus Crusade for Christ, and FarsiNet.
Recent CT articles on NAE include:
NAE Rights Its Ship | Outgoing president put the association back in the black.
Ted Haggard: 'This Is Evangelicalism's Finest Hour' | The new president of the National Association of Evangelicals talks about the current state and future goals of the association and evangelicalism.
Have something to add about this? See something we missed? Share your feedback here.
Our digital archives are a work in progress. Let us know if corrections need to be made.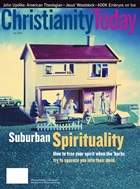 This article is from the July 2003 issue.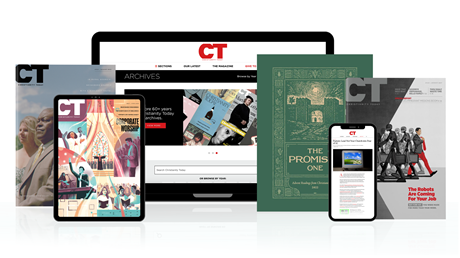 Subscribe to Christianity Today and get access to this article plus 65+ years of archives.
Home delivery of CT magazine
Complete access to articles on ChristianityToday.com
Over 120 years of magazine archives plus full access to all of CT's online archives
Subscribe Now
Evangelicals Advise on Muslim Dialogue
Evangelicals Advise on Muslim Dialogue