Thirty six years ago, three weeks after arriving in Vietnam, our family spent Christmas with missionary colleagues in Banmethout in Vietnam's Central Highlands. It was there we were taught the difference in the sounds of "outgoing" and "incoming" mortars and artillery. With the latter you went for the bunker. But more memorable was the way that Ede tribal Christians celebrated Christmas.
We were treated to a Christmas service unlike any we had ever experienced. Surroundings in the simple church were very plain. Large lighted stars the only decorations. But the clear singing of Ede children filled a large church with unbelievably heavenly harmonies. Their evident joy infected us. Though we didn't understand a word of the language, we couldn't miss the message of the joy at Jesus' birth! Not long ago, in bondage to malevolent spirits whose demands could never be surely known, these Ede Christians had received God's gift and now worshipped Jesus Christ, the Prince of Peace.
When communism came in 1975 all Ede churches were disbanded and all Christian leaders went to "re-education" for at least 5 years. Some died of terrible abuse, other of disease and malnutrition. When the surviving leaders emerged from their prisons, they found a diminished and scattered church. They began rebuilding in the 1980s. By the 1990s they began to reap a bountiful harvest. In 2000 they counted 135,792 believers in Dak Lak province—nine times as many as there had been in 1975.
But for the nearly 150,000 Christians in the Dak Lak province this year, Christmas was a bleak and uncelebrated affair. The communist Caesar has again come down on Christians with a vengeance. In the last three months, authorities have disbanded most of the 441 churches. The three which are "legal" are closely watched.
The latest crackdown began in September with a vengeance harsh even for Vietnamese communists, who have always tolerated Christianity with great reluctance. Dozens of reports received from church elders, paint a consistent picture.
Leaders of congregations are "invited" to local government offices, where officials and the dreaded public security police, inform church leaders that their congregations, some of which have been functioning for 15 years, are illegal, and must disband. Disband means dissolve. No more communal activities, period. The only religious activity tolerated is within the family, inside the house and quietly! The leaders are scolded, humiliated and sometimes beaten. In case they miss the meaning of disband, they are given a long list of things forbidden. They are forbidden to meet together for prayer, for teaching or for worship. There will be no weddings, no funerals and no baptisms. There will be no prayer for the sick, a common practice of Ede Christians who have people with the gift of healing. Elders are even told to turn away Christians who come to them for help. All communal activity is forbidden, usually on the grounds of Decree on Religion No. 26, supposedly written to guarantee freedom of religion.
Only a year and nine months ago, the communist government of Vietnam conferred legal recognition on the Evangelical Church of Vietnam (South)—the first such recognition of any church since the communist takeover in 1975. Historically the Ede churches belonged to the ECVN (S). Shortly after its recognition, the ECVN (S) confirmed in writing that a long list of 441 Ede churches belonged to it. But the authorities refused to accept this and recognized only three congregations as being legal.
The wholesale disbanding of the ethnic Ede church prompted the president of the ECVN (S) to write a strong complaint letter to the Prime Minister in October. A circular letter was also sent to all churches describing the persecution and asking for prayer. This angered the government. Officials tried to stop pastors from reading the letter in churches. Officials approached one pastor asking if he had received the letter, and if he had to surrender his copy to them. He answered that he had picked it up off the internet, and explained to them that picking up a few paper copies of the letter would do nothing to stop the bad reputation of the government. Only a change in the consistent abuse of Vietnam's minorities could do that, he said.
Vietnam's international public relations try to convince the world that Vietnam is safe, even friendly to religion. But it will take more than this to convince the victims of long-standing persecution that Vietnam is safe for people of Christian faith. An internal police report by officers in Khanh Son District of Khanh Hoa Province, bearing an official seal and signature, was given to me yesterday. It boasted as follows, "During the first six months of 2002 our district public security police, in cooperation with other government departments and organizations, were able to force 18 families with 90 people to abandon Christianity". The report went on to say how the officials of To Hap "supported the activity of getting nine families to abandon Christianity, giving each family 100,000 Vietnamese dong to help persuade them". This is the real government policy for minority Christians— bribe and force Christians to abandon their faith.
Christmas in Dak Lak was a very quiet affair this year. Children's choirs were forbidden from singing "Silent Night" in heavenly harmonies. Fathers and sons, hiding in the forest, or languishing in awful prisons, cried for their families and their families for them. The government's disruption of normal life insured that there was not be enough to eat, let alone something special. But no amount of coercion, and no disbanding of churches can erase the celebration in the hearts of the followers of Jesus. In the quiet of small dark rooms, and the depths of the forest, they continue to retell the wonderful story! Like Simeon, they say, "My eyes have seen your salvation!" And in His own way the Heavenly Father proclaims His peace to those who please Him!
The anti-Christian "gates of hell" of the last 27 years have had an adverse effect. There are a thousand percent more Christians in Dak Lak today than when communism took over. This proves that you can stop them meeting or singing in choirs, but not from believing in their hearts.
Related Elsewhere
The U.S. State Department's 2001 Report on International Religious Freedom says that the Vietnam government "continues to restrict those organized activities of religious groups that it declares to be at variance with state laws and policies."
For more articles on Vietnam, see Christianity Today'sWorld Report and Yahoo's full coverage.
Previous Christianity Today articles about religious freedom in Vietnam include:
Vietnam's Hidden Tragedy | American church leaders manipulated as communists cover up abuse of tribal Christians. (Sept. 20, 2002)
Proposed Repatriation of Vietnamese Tribal Christians May Be Flawed | The government continues to persecute believers while giving a guarantee for the safety of returning refugees. (Jan. 29, 2002)
Empty Legal Rights | What you can do to help persecuted Christians in Vietnam. (Jan. 15, 2002)
Activist Christian Pastor Arrested In Vietnam | Public Security Police have busted up Mennonite services four times this year. (August 24, 2001)
Viet Nam Protestants Call Conference 'Miraculous' | But tribal minority Christians fear future persecution. (Feb. 14, 2001)
'We Are Always In Persecution' | Vietnam's Christians are arrested, tortured, and fined, even though the government claims to promote religious freedom. (Jan. 10, 2001)
Article continues below
Vietnam Protestants Call Conference 'Miraculous' | But tribal minority Christians fear future persecution. (Feb. 14, 2001)
Vietnam Jams Hmong Christian Radio Broadcasts | Government tries to curb spread of Protestant Christianity along Chinese border. (Sept. 1, 2000)
Authorities Destroy 'Church' in Vietnam | Crude structure in Ho Chi Minh City slum had been erected only hours earlier. (July 27, 2000)
Christians Targeted in Vietnam's Highlands | Crackdown follows massive anti-government protests. (June 26, 2001)
Napalm Victim Now Agent for Peace | Canadian Christian remembers tearing burning clothes from her flesh. (Feb. 8, 1999)
Jesus Can Still Mean Jail | The plight of Vietnam's 700,000 evangelical Christians. (Nov. 11, 1998)
House Pastors Jailed in New Crackdown | Seven Vietnamese pastors imprisoned. (Jan. 6, 1997)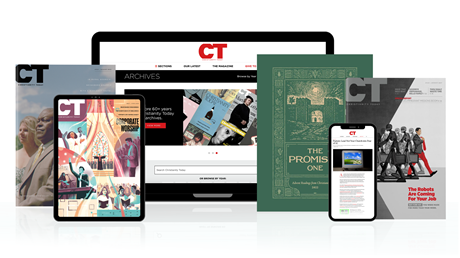 Annual & Monthly subscriptions available.
Print & Digital Issues of CT magazine
Complete access to every article on ChristianityToday.com
Unlimited access to 65+ years of CT's online archives
Member-only special issues
Subscribe
Christmas in Vietnam
Christmas in Vietnam