The U.S. supreme court blew out the cornerstone of racial segregation with Brown v. Board of Education, its monumental decision in 1954. The Court's new decision in Zelman v. Simmons-Harris will do the same to state-sponsored anti-religious bias.
The 5-4 court majority upheld a Cleveland voucher program that gives tax dollars mostly to impoverished parents, who in turn can use that money at any participating school: public, private, or parochial. With this decision, the Court has redefined the meaning of public education in America and effectively ended the monopoly of secular government schools. It's about time.
The ideas of Thomas Jefferson, Horace Mann, and others laid the intellectual foundation for a government-run school system 160 years ago, but religious and ethnic prejudice energized that movement. When European Catholic immigrants began pouring into Boston and New York in the 1840s, local and state governments were troubled—what would happen to "America" if such people, most of whom attended Catholic schools, were encouraged to keep their culture? Governments decided to organize schooling to promote a common culture—meaning, in essence, a white, Anglo-Saxon, Protestant culture. They defined Catholic schools, among others, as private, "sectarian" affairs undeserving of public support.
Not until the 1960s, when the secularism of Thomas Dewey and other educational theorists made its way into curriculum across the country, did Protestants begin to feel Catholics' pain. This was no sinister plot, but the logical outcome of a school system run by the government in a democratic society: The perceived assumptions and prejudices of most Americans became the basis for making decisions about what should go on in the public classroom.
And when educational bureaucrats get into their minds some notion they imagine is the wave of the future (e.g., the full acceptance of homosexuality—see "Get Our Kids Out," p. 15), the
system ends up teaching a pagan approach to ethics as normative for all students. In short, our current system seems hardly conducive to respecting the rights and desires of religious minorities. The system undermines one of the very principles it seeks to promote: genuine pluralism. It is no wonder that many Americans resent the educational monopoly.
Letting Parents be Parents
Most parents instinctually understand that they (not the State) are responsible for training their children (Prov. 22:6; Deut. 6:4-9). They also understand that education has to be founded on a coherent worldview. To have students learning relativistic secularism in the classroom makes it that much more difficult to impart transcendent values at home, and it teaches children to compartmentalize, rather than integrate, their knowledge (as if one set of intellectual rules apply at school and another at home).
This monopoly has other problems. It's no secret that too many of the nation's public schools are failing to provide an adequate education for the most vulnerable children. Since 1983, over 13 million children have reached the 12th grade not knowing how to read at a basic level. Over 27 million have reached their senior year unable to do basic math—not to mention the 30 percent who drop out of school before the 12th grade.
Cleveland's situation a few years ago was telling: only 1 of 10 Cleveland ninth-graders could pass a basic proficiency exam, two-thirds of high school students dropped out before graduation, and the district as a whole could not meet any of the 18 state standards for minimal performance. Inner-city parents thought that private schools of whatever religious stripe could do better. The point of vouchers was simple: to give parents genuine choice—to allow some of their tax dollars to support schools that they believed would meet their educational goals. The Supreme Court agreed: "Our holding thus rested not on whether few or many recipients chose to expend government aid at a religious school but, rather, on whether recipients generally were empowered to direct the aid to schools or institutions of their own choosing."
The Supreme Court has implicitly recognized that in a democratic, pluralistic society, a government monopoly on public education sometimes leads to horrific educational consequences and resentment among students and parents—and that it doesn't have to be this way. Parents can have genuine choices.
Will a school system based on free parental choice turn American society toward scholastic feudalism, each interest group having its own school, insistently separate from the rest of society?
Apparently it doesn't work that way. As sociologist Christian Smith writes, "Recent survey data from the U.S. Department of Education show that Catholic, Protestant, and nonreligious private schooling and homeschooling families are consistently more involved in a wide spectrum of civic activities than are families of public school children. From voting to volunteering to visiting the local library, private and homeschooling families are very much out in their communities and involved in the affairs of public life. Private schooling, it turns out, is anything but privatizing."
A new era is dawning in education. School voucher programs already exist in Wisconsin, Florida, Vermont, and Maine. In the past year alone, legislatures in 12 states considered parental choice proposals. More states will no doubt give such proposals a fresh look.
We don't foresee masses of Christians withdrawing from the school systems. In fact, we hope this doesn't happen. Many schools would be the poorer for Christians' withdrawal. But for Christians who sense God's call to move their children to a private school, there will finally be a genuine option in a handful of states. If reason and genuine diversity prevail, that option will spread to all states.
Related Elsewhere
The Freedom Forum offers good background on the Ohio case with a timeline. Read the Supreme Court ruling or watch it at Cleveland's WKYC.
Reaction statements online include ones from Family Research Council, American Center for Law and Justice, and the National Education Association.
For media coverage, see Yahoo full coverage.
More Christianity Today articles on school reforms are available in our education area. Previous articles on school vouchers include:
Supreme Court Okays School VouchersCleveland's voucher plan is constitutional, Supreme Court says in 5-4 decision. (June 27, 2002)
Conservatives Vow to Revive VouchersProposal left out of education reform bills. (July 19, 2001)
Reading, Writing, and ReformVouchers dropped, but testing, tax credits remain in Bush education plan. (June 10, 2001)
Vouching for ParentsVouchers are not an attack on public schools but a vote of trust in families. (April 2, 2001)
Weblog: Appeals Court Says Vouchers Violate Church-State Separation (Dec. 13, 2000)
Religious Right Loses PowerA few victories, but more losses for conservatives. (Dec. 18, 2000)
School Choice Measures in Tight RacesRecent surveys show much opposition to voucher initiatives in California and Michigan. (Sept. 27, 2000)
Florida School Voucher Plan Struck Down by State JudgeChurch-state issues not addressed in ruling. (March 24, 2000)
Judge Freezes Voucher Enrollments(Oct. 4, 1999)
Editorial: Religious Schools Make the GradeGive Wisconsin an 'A' for saying no to secularist nonsense. (Aug. 10, 1999)
Voucher Plan Draws Mixed Reviews (July 12, 1999)
Voucher Victory | School-choice advocates win in Wisconsin, but can the movement gain momentum? (Sept. 7, 1998)
Article continues below
Judge Stalls Voucher Expansion (March 3, 1997)
Voucher Opponents Vow to Gut Cleveland Program (Oct. 28, 1996)
Other opinion articles and editorials on the decision include:
Vouchers pass court test, face real-world challengeWhether this constitutional green light will spur educational reform is far from certain—particularly if states seize on the ruling to build voucher programs that aren't focused on those who need them most: poor students in failing schools (Editorial, USA Today)
Vouchers have overcomeFree at last, private school choice is free at last (Editorial, The Wall Street Journal)
The supremes pledge allegiance to GodPraise the Lord and pass the vouchers to the churches! (Dahlia Lithwick, Slate.com)
The refining of religious neutralityYesterday the Supreme Court played a calming role in the culture wars by declaring that the era of strict separation between church and state is over (Jeffrey Rosen, The New York Times)
The price of vouchersThe court needed to do an advanced yoga twist to find that a state program dedicating 96 percent of its funds to religious schools does not advance religion (Editorial, The Boston Globe)
Kausfiles' (tentative) simple unified court theoryTying the "pledge" and voucher cases together (Mickey Kaus, Slate.com)
Voucher ruling helps clarify church-state roleThe Supreme Court Thursday rightly extended a trend it began in the middle 1980s to give religion the same standing that secular institutions have in the public square (Editorial, The Dallas Morning News)
Up from mediocrityVouchers in Milwaukee: The Polly Williams story (Editorial, The Wall Street Journal, March 29, 1990)
Opening the schoolhouse doorThe politicians can't stop school choice now (John Fund, The Wall Street Journal)
Good news for educationThe Supreme Court says that when the government gives people a voucher to spend on education and they choose to spend it at a religious school, this no more constitutes government endorsement of religion than spending G.I. Bill money at Pepperdine. (Samuel Walker, National Review Online)
Choice winThe Court made it clear that while the Establishment Clause forbids, well, "establishments" of religion, it does not require reformers to discriminate against religious schools and the families who choose them (Richard W. Garnett, National Review Online)
On to the state legislaturesThe outcome of the case is not terribly surprising, given that the Court has ruled numerous times in recent years in favor of neutral aid to religious institutions. What is surprising, however, is how solid the decision is (Robert Alt, National Review Online)
Article continues below
What's next for school choice?Lots of possibilities, but also plenty of problems (John J. Miller, National Review Online)
The stuff of kids' dreamsWhile we chalk one up for freedom, we should not forget how hard the struggle has been and how many people have helped bring about this victory (Clint Bolick, National Review Online)
No need to fear vouchersOur national stance on church-state separation need not be so rigid and absolute that it blocks potentially valuable school-reform experiments. But let's not oversell it, either (Clarence Page, Chicago Tribune)
America still hates vouchersLiberals can rest easy: no matter what the Supreme Court says, voters won't support the programs (Jonathan Alter, Newsweek)
Let's not rush into vouchersWe see vouchers creating more harm than good (Editorial, Las Vegas Sun)
Voucher victoryThe court unwisely upholds an Ohio plan (Pittsburgh Post-Gazette)
"Creationist victory" in Supreme CourtVoucher ruling is a victory for the religious right, which wants the biblical story of creation taught in schools instead of evolution (New Scientist)
News analysis on the voucher decision includes:
The battleground shiftsThe ruling would seem to hold at least the potential of a turnaround for a movement that has attracted an unusual assortment of advocates—from conservatives to religious leaders to parents in urban minority neighborhoods to a sitting president of the United States—but that has seemed in danger of drifting off the horizon (The New York Times)
Voucher backers see opening for a wider agendaLegislators around the country are likely to begin exploring ways of spending money previously reserved for public education (The New York Times)
Supreme Court's voucher ruling dramatic, not surprisingAs foreseeable as outcome might have been, the feeling was inescapable, among dissenters and others, that the Court crossed a new threshold (Tony Mauro, Freedom Forum)
In states, hurdles loomBlaine amendments, which forbid using tax dollars for religious schools, are a serious threat to voucher supporters because the Supreme Court does not have the final word (The New York Times)
Green light, red flagOpening the floodgates for school vouchers won't help Republicans (William Saletan, Slate.com)
One small stepBig challenges still lie ahead for school-choice proponents (Thomas J. Bray, The Wall Street Journal)
Have something to add about this? See something we missed? Share your feedback here.
Our digital archives are a work in progress. Let us know if corrections need to be made.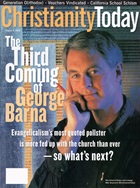 This article is from the August 5 2002 issue.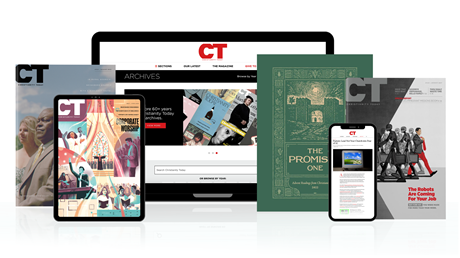 Annual & Monthly subscriptions available.
Print & Digital Issues of CT magazine
Complete access to every article on ChristianityToday.com
Unlimited access to 65+ years of CT's online archives
Member-only special issues
Subscribe
Breaking Up a Monopoly
Breaking Up a Monopoly