When marchers took to the streets in Washington, D.C., last month to protest the annual meeting of the World Bank, the media predictably drew attention to the most radical protesters: unionists who oppose free trade, militant environmentalists like the Green Party, and human-rights activists who oppose economic globalization. News cameras focused on activists who tangled with D.C. cops or who tied themselves together with chains and pipes, forming human barricades against World Bank members on the way to meetings. Lost in the din of this protest was a quieter, peaceful, and largely Christian campaign called Jubilee 2000. The coalition encourages wealthy Western nations and international lending institutions like the World Bank and the International Monetary Fund to forgive hundreds of billions of dollars of debts owed by more than 40 of the world's poorest countries. The campaign draws its biblical inspiration from the Year of Jubilee (see Leviticus 25), which challenged the nation of Israel to remit the debts of debtors, set prisoners free, and return land to its original owners every 50 years (cf. Luke 4:18ff. , Isa. 61:1–2). Pope John Paul II is a chief supporter of this debt-forgiveness effort; Billy Graham, Pat Robertson, and others have supported it as well. Both supporters and critics of Jubilee 2000 rightly point out that many of these loans went to rogue regimes—dictators who used the resources to line their own pockets, to buy military hardware, or to otherwise enhance their power. To simply wipe out these loans, critics of Jubilee 2000 suggest, would set a bad precedent. But it's also true that during the Cold War the West used these loans to buy the support of Third World countries. Both the lenders and the debtors have responsibility for these bad loans.Further, the consequences of these debts are not borne primarily by the leaders of these developing countries, but are repaid on the backs of the poor. Ethiopia spends four times more on debt repayment than on health care. More than 100,000 of its children die each year from easily preventable diseases. As the All Africa Conference of Churches declared, "Every child in Africa is born with a financial burden which a lifetime's work cannot repay. The debt is a new form of slavery as vicious as the slave trade."Because of these disparities, the Jubilee 2000 campaign is calling for debt relief that also provides assistance and development. One model worth replicating is in Uganda, where a Poverty Action Fund reallocates monies saved from debt remittance for human-services projects. The funds, monitored by nongovernmental organizations, have helped finance rural feeder roads, agricultural extension, water supply, healthcare, and a primary-education program that has more than doubled enrollment at the primary-school level. In 1999, a Democratic president and Republican Congress joined forces to cancel 100 percent of the debts owed the U.S. by 33 poor countries. Congress provided funding for the first year of this commitment. However, Congress has yet to fund the multilateral part of international debt relief called the Heavily Indebted Poor Country Initiative. Jubilee 2000 supporters hope Congress will do that this year by contributing to a fund enabling regional development banks to cancel debts owed by the poorest countries. The most desperate countries, where natural disasters have exacerbated the burden of debt, should receive special priority. Honduras and Nicaragua still reel from the devastating destruction of 1998's Hurricane Mitch, and flood-ravaged Mozambique, awash in a $6 billion debt, needs $250 million for flood-recovery efforts. Jesus taught his disciples to pray, "Forgive us our debts, as we forgive our debtors." That now-familiar language probably included monetary debt as well as the obligations we incur to God and fellow humans when we sin. The Pharisees had worked out a way of avoiding the Levitical command to forgive debts, and Jesus rarely let them off the hook. We need to pray Jesus' prayer and live it out in our personal and corporate relationships. Jubilee 2000 tries to embody this prayer, and it needs our support. Let us remember what else Jesus said: From the person who has received much, much is required.
Related Elsewhere
Australia, Brazil, Canada, France, Great Britain, Japan, Scotland, South Africa, and many other nations have their own Jubilee 2000 sites. The Vatican, the Presbyterian Church (USA), and the National Conference of Catholic Bishops/United States Catholic Conference also have Jubilee 2000 sites.Current news on third world debt relief is available at Guardian.An extensive biblical discussion of jubilee is available at various places on the Web. Global Exchange is critical of current debt relief proposals that don't demand political reforms. A helpful section of the BBC Web site has a debate on third world debt forgiveness.The Other Side has an extensive page of jubilee resources. Sojourners reflects on Sabbath economics and Jesus' new economy of grace. A jubilee Bible study can be found here.As one might expect, the World Debt site offers an extensive discussion of debt issues, including current news on the activities of the World Bank and the United Nations Development Programme.Pop singer Bono and other celebrities have urged Western nations to forgive third world debt. Great Britain, among other Western nations, has pledged to write off the debt owed to it by the world's poorest nations.See our earlier coverage of Jubilee 2000:Now You Must Forgive Mozambique its Debts, Methodist Bishop Tells West | Economic situation has gone from precarious to catastrophic after flooding (Mar. 15, 2000)Debt Cancellation a Question of Justice, Kenyas Anglican Archbishop Tells Japan | Tokyo skeptical toward Jubilee 2000 message (April 19, 2000)Poor Nations Get Debt Relief | After Congress passes Jubilee 2000 legislation, campaign rolls onward (Jan. 4, 2000)Churches Seek Debt Cancellation (Oct. 5, 1998)
Have something to add about this? See something we missed? Share your feedback here.
Our digital archives are a work in progress. Let us know if corrections need to be made.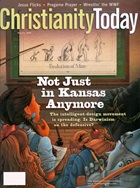 This article is from the May 22 2000 issue.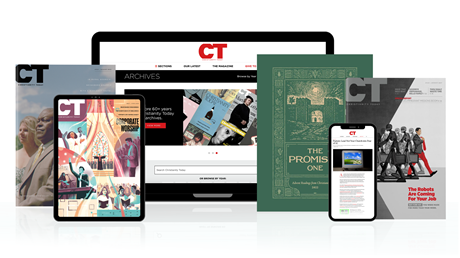 Subscribe to Christianity Today and get access to this article plus 65+ years of archives.
Home delivery of CT magazine
Complete access to articles on ChristianityToday.com
Over 120 years of magazine archives plus full access to all of CT's online archives
Subscribe Now
Crushing Debt
Crushing Debt