When 13-year-old Grace Acayo heard footsteps outside her home one night in October 1995, she thought her mother was coming to check on her homework. Instead, four Lord's Resistance Army (LRA) soldiers broke down the door. Acayo was paralyzed with fear as the armed men rushed in. "We couldn't hide. They ordered us to get up, but I was shocked and couldn't," she says. They struck the young girl and pushed her out into the darkness. The cultic paramilitary group abducted 30 adults and children that night from Acayo's village in Kitgum District in northern Uganda. Acayo's last glimpse of home was seeing her uncle murdered. "I heard my mother crying, because they were beating her, and we were all crying. I saw one [rebel] hacking my uncle's head, and my mother was unconscious when we left."
Children on the Front Lines
Since 1994 the Sudan-backed LRA has abducted more than 12,600 children in its guerrilla war against Uganda's government. While half of those children are now free, more than 6,000 remain unaccounted for, according to the United Nations Children's Fund (UNICEF). Four thousand are presumed dead, and reports from returning abductees lead officials to believe 2,000 children remain with the LRA. Joseph Kony, the group's leader, combines animism, Christianity, and Islam to support his guerrilla war. Former soldiers say he promises protection for soldiers through witchcraft rituals. He threatens soldiers, saying that a deserter's family will be hunted and killed. And abductions are rationalized as a form of salvation for the abductee. Children are favorite targets of rebels because they are easy to abduct and intimidate. Children do not demand payment and they are less likely than adults to flee.LRA commanders in Sudan train children to use assault weapons, then send them to the front lines to fight against the anti-Islamic Sudan People's Liberation Army (SPLA) or to abduct more children from their own Acholi tribe in northern Uganda. Most girls are given as wives to LRA military heroes, but they also may be forced to fight."Child mothers fought with their babies [tied] to their backs," Acayo, now 18, tells CT. "I saw one girl lose her baby. … shot from her back when she was fighting."Acayo fights her own harrowing memories. "They forced me to kill my own cousin," she says. "The commander asked me whether I would still fear to kill next time, and I had no answer. The guilt haunts me, even though the family has forgiven me."Children also are forced to carry backbreaking loads and spend days without food and water. "We ate boiled sorghum and weeds once a day. I was forced to drink my own urine," Acayo says. Acayo suffered nearly three years in captivity. She escaped in July 1998 when the group moved into Uganda to fight. She was bitter, guilt-ridden, and in pain from her hips, which were dislocated after repeated sexual assaults. In May the United Nations passed new amendments to the 1989 Convention on the Rights of a Child, increasing protections from sexual abuse and raising the internationally accepted age for military service from 15 to 18. The LRA, however, routinely abducts children even younger than it did when the LRA began its insurgency in 1994. "We're seeing an increasing number of younger children, 10 and under, taken by the LRA," says one UNICEF worker.
An Unfinished Rescue
In 1996, after the LRA abducted 139 girls from St. Mary's College in Aboke, Uganda, Catholic nun Rachele Fassera, 54, of Italy and teacher John Ocen, 28, decided to follow the rebels into the countryside to ransom the girls. They walked 40 kilometers from the school to where the LRA had detained the girls. Helicopters showered bullets all around them."I had taken some money, but the commander said he didn't want money. He said, 'I will give you the girls.' At that moment, I felt so confident that all the girls would be returned," Fassera says.The commander, however, wrote 109 in the sand, meaning 30 girls would stay with the LRA. "I kneeled on the ground in front of the commander, and I pleaded with him to let all the girls go and keep me instead," Fassera says. While the remaining 30 girls begged not to be left behind, the LRA forced Fassera and Ocen to leave with the 109 girls."Since that day, we have never stopped a minute contacting people all over the world to help us return these girls safely back home," Fassera says.Of the 30 Aboke girls left with the rebels, seven have since escaped and two were rescued by the Ugandan military. Those who escaped reported that two of their peers were beaten to death, leaving 19 of the girls still missing.Nevertheless, the Nairobi agreement signed in December 1999 by Sudan and Uganda may lead to the release of these girls and all child soldiers in the region. Uganda released 72 prisoners of war in January, and Sudan later released 71 children and adults. "This is the best opportunity we have at the moment. It's the beginning of a very long road," says a UNICEF leader.
Traumatic Return
Even after their release, former child soldiers face hellish memories and a traumatic return to society. Villagers often reject returning abductees in retaliation for their association with the LRA.To soften the blow, aid organizations take children to rehabilitation centers in northern Uganda. Most children enter the centers sickly and malnourished. Many girls are pregnant from rapes by LRA soldiers. "Some of the children sit rocking; it's like they are not there. They're a shell," says Pat Mendoza, a Global Outreach missionary who works with children in Gulu. "Some children sit and look at running water and just see blood.""They come very bitter and angry. We discuss reconciliation, peace, and love with the children," says Moses Dombo of World Vision, which runs a rehabilitation center in Gulu. "They feel their parents have let them down, didn't do enough to prevent their capture."While UNICEF and other aid groups focus on the rights of children and humanitarian development, World Vision and independent Christian missionaries are keeping the gospel at the front edge of their counseling ministries. "I've found an exciting challenge to reach these children with the gospel," Mendoza says.The haunting memories still linger for Grace Acayo. "While I was abducted I prayed that God would give me a chance to escape," she says. "I also prayed that God would forgive me [for] the things they made me do."Acayo stayed at World Vision's center for nine months, where she received extensive trauma counseling and training in job skills. She feels hopeful about her future. "I want to return to school to become a doctor to help the sick," she says."We're out there to help transform lives," a Ugandan aid worker tells CT. "We want them to be children again."
Related Elsewhere
Previous Christianity Today articles on Uganda include an account of the mistrust and fear independent Christian groups in Uganda are facing after the deaths of 900 cult members in March.Christianity Today also covered the Nehemiah Project, which provides residential care for children who have been used as soldiers in war.Read the 1997 Human Rights Watch Report that documented several cases of child abduction by the Lord's Resistance Army in Uganda. Amnesty International has a similar report.Get current Ugandan news updates from a Uganda Home Pages, Yahoo full coverage, and Africa News Online.
Have something to add about this? See something we missed? Share your feedback here.
Our digital archives are a work in progress. Let us know if corrections need to be made.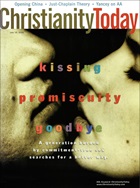 This article is from the July 10 2000 issue.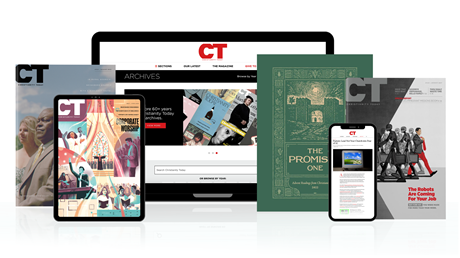 Annual & Monthly subscriptions available.
Print & Digital Issues of CT magazine
Complete access to every article on ChristianityToday.com
Unlimited access to 65+ years of CT's online archives
Member-only special issues
Subscribe
Uganda: Innocence Stolen
Uganda: Innocence Stolen