In a stunning decision, the New Jersey Supreme Court has ruled against the Boy Scouts for dismissing a homosexual scoutmaster. The case will inevitably go to the U.S. Supreme Court and, should the lower court's reasoning prevail, the consequences for nonprofits and Christian ministries across the nation could be devastating.
The case involved assistant scoutmaster James Dale, who was dismissed after a newspaper identified him as co-president of the Gay/Lesbian Alliance at Rutgers University. Dale sued, and in Dale v. The Boy Scouts of America the court ruled unanimously in his favor.
The decision should not be read merely as the latest attack on the Scouts. What makes it so pernicious is its reasoning. It effectively erases the distinction between private and public organizations—which could potentially affect all other private groups. Earlier decisions in other states had affirmed the right of Boy Scouts to define its mission and membership requirements as a private organization. But this time the court ruled that the group is a "public accommodation," like a restaurant, hotel, or department store—and thus is subject to state anti-discrimination laws.
The court's reasoning was that Scouting is so large and recruits so widely that it is not "selective" enough to qualify as a private group. (Never mind that Scouting programs are open only to boys, only to certain ages, and only to those willing to abide by the Scout Law.) Moreover, the court noted that some Scout units are supported by local government groups like fire departments and law-enforcement agencies.
By this reasoning, however, any large group that recruits widely and works closely with government agencies could be reclassified as a "public accommodation," which could include Christian ministries, hospitals, charities, colleges, even churches. For example, at Prison Fellowship we have a "close relationship" with the government in order to reach the people we serve: prisoners. And yes, we issue invitations to one and all. Does this make us a "public accommodation," giving the state a right to dictate who we can hire?
But the court's reasoning gets worse. It bluntly rejected Scouting's moral stand against homosexuality, dismissing it as "little more than prejudice." In a concurring opinion, Justice Alan Handler renounced the "stereotype" that "homosexuals are inherently immoral." In short, the court assumed a right to decide not only what is legal, but also what qualifies as moral and immoral.
This represents a startling departure from previous cases, like the U.S. Supreme Court's 1995 ruling against homosexual groups that wanted to march in Boston's St. Patrick's Day parade. There the Court held that the state may not "trespass on [a group's] message" by forcing it to include those whose beliefs are diametrically opposed to its own. But in Dale, the justices felt free to trample all over the Scouts' message.
Worst of all, the court essentially decided it may even tell a group what its message really is. The court argued that the Scout Oath, which includes the promise "to keep myself … morally straight," does not imply moral opposition to homosexuality—though the Scouts have traditionally understood it just that way. Justice Handler even insisted that accepting homosexuals is not contrary to "the Boy Scouts' adherence to 'traditional moral values.' " In short, the court assumed a right to interpret the meaning of the Scouts' mission statements in a manner completely contrary to the Scouts' own interpretation.
This sets a chilling precedent. "The ultimate meaning and implementation of the Boy Scouts' creeds are not for the government to decide," writes Mark Tooley of the Institute on Religion and Democracy. For if government can tell private groups what their own creeds "really" mean, what is to prevent it from telling Christian ministries and churches what their creeds "really" mean, even if contrary to the way those creeds have traditionally been interpreted?
What the Supreme Court will do with this case is far from certain. But the justices may have tipped their hands in Romer v. Evans (1996) when they decreed that Colorado voters' opposition to special civil rights for homosexuals was motivated by "bigotry." As in Dale, the justices failed to recognize the validity of moral concern about homosexuality, relegating it to mere prejudice.
This is why the passage of the Religious Liberty Protection Act is so vital. As we write, it has passed in the House and it is moving through the Senate. If we do not act now to strengthen the free exercise clause of the First Amendment, over time it may be gutted by judges who take it upon themselves to decree which morality Americans may hold.
As we approach the new millennium, many are predicting that it can be, in the words of John Paul II, a "new springtime" for the gospel. The time is certainly ripe for spiritual renewal, as the boomer generation reaches the dead end of the 1960s celebration of autonomy and begins to search for alternatives. But the church can offer a genuine alternative only if it remains free to preach its own distinctive message, not shackled to a politically correct agenda by activist judges.
As cultural trends shift and people search for spiritual answers, it would be tragic if the courts were the major stumbling block in their way.
Have something to add about this? See something we missed? Share your feedback here.
Charles Colson
Charles Colson was the founder of Prison Fellowship Ministries, an outreach to convicts, victims of crime, and justice officers. Colson, who converted to Christianity before he was indicted on Watergate-related charges, became one of evangelicalism's most influential voices. His books included Born Again and How Now Shall We Live? A Christianity Today columnist since 1985, Colson died in 2012.
Previous Charles Colson Columns:
Our digital archives are a work in progress. Let us know if corrections need to be made.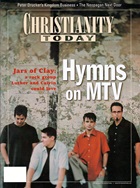 This article is from the November 15 1999 issue.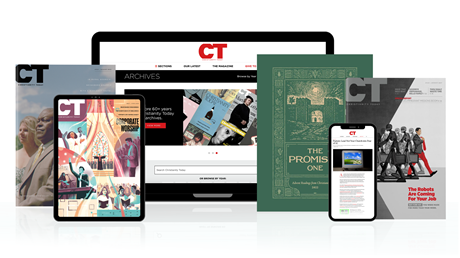 Annual & Monthly subscriptions available.
Print & Digital Issues of CT magazine
Complete access to every article on ChristianityToday.com
Unlimited access to 65+ years of CT's online archives
Member-only special issues
Subscribe
Scouts' Dishonor
Scouts' Dishonor