In September 1995, Madalyn Murray O'Hair vanished without a trace from her home in Austin, Texas, along with her son Jon Garth Murray, adopted granddaughter Robin Murray-O'Hair, and $629,500 from the coffers of atheist organizations she founded.
A plausible theory regarding the disappearance of O'Hair and her relatives has been pieced together by San Antonio Express-News reporter John MacCormack. "I believe that they were kidnapped and taken to San Antonio, held for a month, and then, after procuring a half-million dollars in gold, they were murdered," MacCormack told CT. William J. Murray, O'Hair's estranged son, believes MacCormack has solved the mystery, and Ron Barrier, spokesperson for the American Atheists group started by O'Hair, says the theory is credible.
"I would like to think there was foul play involved because it would absolve the image of Madalyn O'Hair and the organization of being thieves or running off with money," Barrier says.
While O'Hair is long gone, William Murray contends that organized atheism has both won important victories for its ideas and lost a key reason for its existence as an insurgent social movement. "It is the liberalization of theology in America that has spelled the death knell for atheist organizations," says Murray, who became a Christian in 1980 at age 33 and now directs the Religious Freedom Coalition in Washington, D.C. "I can find Baptist preachers—in big churches—that will tell me that Christ isn't the son of God. I don't need to go to the atheists to have somebody to tell me that."
On January 23, the image of O'Hair, who was 76 when she vanished, came to a new light with the auctioning of her diaries. The Internal Revenue Service ordered the sale after seizing her property to pay back taxes and creditor fees. The auction raised around $25,000.
The diaries chronicle O'Hair's passion for power. A 1973 entry reads, "By age 50, I want a $60,000 home, a Cadillac car, a mink coat, a cook, a housekeeper. In 1974, I will run for the governor of Texas and in 1976, the president of the United States."
While O'Hair did amass wealth, she never realized political power. By 1977, the diary shows a more pessimistic view. "I think atheism is done for this time," she wrote. "I have failed in marriage, motherhood, as a politician." In at least a half-dozen entries she pleaded, "Somebody, somewhere, love me."
RETURN TO INFLUENCE? Her atheistic heirs are not dwelling on the past, however. Following in the tradition of some influential activist feminist and abortion-rights groups, small atheist organizations are trying to wield momentous clout for their size.
O'Hair is still reviled by religious leaders as the woman who removed God from public education, accelerating America's moral decline. In reality, her case, Murray v. Curlett, was but a companion to two more significant cases upon which the Supreme Court based its 1963 decision to prohibit public schools from initiating prayer. O'Hair's reputation grew in the wake of the 1963 Murray v. Curlett decision, in which her then 16-year-old son William was the nominal litigant. O'Hair proudly adopted the "America's most hated woman" moniker.
In 1999, American atheists still see courtrooms and classrooms as their most important battlegrounds. Today they are strategizing to gain credibility by enhancing their social and intellectual respectability. And while continuing to make legal challenges to what they consider government entanglement with religion, they are recruiting youth, engaging in public debate with conservative Christians, and promoting atheistic "values," all as a way of establishing a positive public image of atheists as America's most reasonable freethinkers.
Evangelical apologist Paul Copan of Atlanta observes an impact on culture in the "groundswell of more philosophically inclined atheists banding together and displacing the village atheist approaches to theism that Madalyn Murray O'Hair represented."
LOSING THEIR RELIGION: Atheist organizations want to capitalize on those who have no use for religious belief or practice. "Many atheists and agnostics are afraid to be identified," says Dan Barker, a former Christian evangelist, missionary, and songwriter now affiliated with Freedom from Religion Foundation (FFRF) in Madison, Wisconsin. "So even though the polls show a huge chunk that don't believe in God, very few join." Established in 1978, FFRF has 4,000 paid members who subscribe to its monthly magazine, Freethought Today.
Freethinkers by nature shun getting together, but they find encouragement in knowing others share their views, says Ken Bonnell, who cofounded Atheists United in Los Angeles in 1982. "There are an extremely large number of people who come about atheism on their own, who become disenchanted with church—some by reading the Bible and realizing absurdities in it," Bonnell says. "These are the people we are trying to reach."
By the late 1980s, O'Hair had established eight satellite groups, each with a board that she dominated along with Jon and Robin, who is William's daughter. Madalyn had adopted Robin by the time William became a Christian.
Atheists United and FFRF are not affiliated with American Atheists, but are part of a coalition of a dozen groups under the umbrella of the Atheist Alliance, all of which lobby for separation of church and state.
REVIVE US AGAIN: Today, American Atheists, which has moved its national headquarters from Austin to Parsippany, New Jersey, is experiencing a resurgence following a decline in membership before O'Hair left. The membership roll had dipped to under 1,400, but homemaker Ellen Johnson has built it to 2,500 since becoming president three years ago.
Barrier says the group's goal is to reach 10,000 members in the next four years, which would exceed its peak of more than 6,000 in the 1980s. Johnson and American Atheists magazine editor Frank Zindler receive a small stipend, Barrier says.
Johnson acknowledged in a letter to members, "We're not as big as the Christian Coalition or the Family Research Council, but we'll get there."
Barrier shares Johnson's optimism. "I think that the millennialist angst that is gripping the faith community will help create a backlash, and people who think a little bit more critically will see that there is an organization that speaks out for them and represents them."
HIGHER PROFILE: Barker, whose group won a lawsuit two years ago to ban Good Friday as a state holiday in Wisconsin, thinks FFRF plays an important role. "They don't need to be big groups to affect a law," he says.
Last May, a contingency from American Atheists met for the first time with White House personnel, presenting a paper on the concerns of nonbelievers in the United States. In August, the government flew Johnson to Seattle to present a paper at a hearing of the U.S. Commission on Civil Rights, discussing religion and the public schools.
But the Christian Legal Society's Steve McFarland, who last year participated in a televised debate with Barrier on Cable News Network, points out that groups such as Americans United for Separation of Church and State and the American Civil Liberties Union push the same cause but have more clout. Several denominations now actively oppose legislative efforts on issues trailblazed by atheists, such as sponsored prayer in public schools.
Barrier counters that atheists have a unique role. "Our organizations cater specifically to the nonbeliever," he says. "We do not feel that religion is very good for society."
ATHEIST FAMILY VALUES: This year's silver anniversary American Atheists convention, on Easter weekend, will feature the theme "Atheist Youth and Families." Barrier says many atheist youth feel ostracized, and his address will aim to instill "in them a pride in their ability to think for themselves and to not take their doubt or skepticism of religious beliefs as any sort of moral misgiving or ethical breakdown."
Apologist Copan says the advent of atheistic Web sites and journals such as the Skeptical Inquirer and the Humanist "makes some of their arguments more appealing and more accessible to people who don't have a natural resistance to atheism. There aren't the barriers that there were a generation ago."
He points to a number of freethinkers who have "rallied around" Paul Kurtz's Humanist Manifesto (Prometheus Books, 1973) and taken to scholars such as Michael Martin, author of Atheism: A Philosophical Justification (Temple University Press, 1992).
Barker believes that free thought is growing because more people are receiving advanced degrees. "The higher you go in education, the less religious people are," he says. Barker also says atheists are becoming less staid. "Traditionally atheists have tended to be the older, more philosophical types, and there hasn't been much of an expression in art and beauty; but now more young people are involved."
There has been an increase in freethinking groups on college campuses and even a high-school free-thought club in Alabama, Barker says, as a counterpart "to all of these aggressive Christian groups" such as Campus Crusade for Christ.
William Craig, research professor at Talbot School of Theology at Biola University, has publicly debated atheists, including a Willow Creek Church event in South Barrington, Illinois, that drew 8,000 people. He asserts that secularism's primary influence on culture is not emanating from free-thought organizations, but from universities. "In the U.S. you have a populace as religious as India being led by an elite as secular as Sweden," Craig says. "The movers and shakers of our culture are secular, but on a popular level there is all kinds of interest in spirituality."
Have something to add about this? See something we missed? Share your feedback here.
Our digital archives are a work in progress. Let us know if corrections need to be made.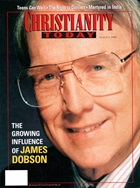 This article is from the March 1 1999 issue.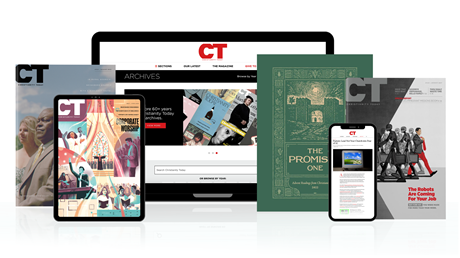 Annual & Monthly subscriptions available.
Print & Digital Issues of CT magazine
Complete access to every article on ChristianityToday.com
Unlimited access to 65+ years of CT's online archives
Member-only special issues
Subscribe
Atheism: O'Hair's Stepchildren Regroup
Atheism: O'Hair's Stepchildren Regroup