One Sunday my friends Rod and Julie were strolling through Central Park and heard strains of Eastern European music. When they ventured over they found a small crowd and a handwritten poster announcing "In ter na tion al Folk Dancing." It stated that the group gathered there every Sunday and that the performance was free.
The next day Rod sent his friends this e-mail: "It was a kick to watch, heartwarming even. An older man with a chubby face like a happy pierogi was dancing contentedly with a much younger woman, who appeared to be learning the dance from him."
As they walked away, Julie asked, "Doesn't it seem strange to you that we're both so attracted to other peoples' ethnic cultures but not our own?" The "ethnic culture" Rod and Julie had grown up in was suburban American, television-centric. "The only self-generated entertainment I grew up with was summer baseball leagues," he reflected.
Rod realized that the kind of humble homemade fun the dancers were having inevitably seems lame compared to glittery pop entertainment. "When I was growing up in a semi-rural suburban town, everything around us seemed so hickish compared to what we saw on MTV," he wrote. "I can appreciate now the frustration adults endured trying to figure out what they could offer teens to lure us away from attractive dangers. It wasn't the content of the entertainment as much as it was the presence of media culture, which was constantly informing us that our lives were dull and deficient."
Our friend Terry, a journalism professor, wrote back: "TV is easier than life.
"We have a generation of parents, and now their children, whose heroes are people they have never met. Their favorite musicians are people they have never met, or have only seen through the lens of a stadium concert. The people on TV and the radio are funnier than they will ever be, more attractive than they will ever be, richer than they will ever be, braver and smarter (in a hip sort of way) than they will ever be.
"What used to be provided to a community by the temple, the tavern, and the town square is now contained in a box. The box provides material that can be glorious or fallen or both. But the role it plays is ultimately deadening.
"This is just as true of the music industry. I do an exercise in class where I ask students their favorite music, and they name a commercial band. Then I say, 'Okay, here is a guitar or a keyboard. Play me some.'
"They never can. They can only watch."
These words are sad, but I can't deny their truth. Entertainment media get bashed a lot for their vulgarity and shallowness, but we seldom consider an underlying problem: the narcotic effect of fantasy. When we devote too much time to gazing at lives more fascinating than our own, we grow resentful and angry, and increasingly less competent at dealing with reality.
It's not just modern pop culture that intoxicates this way. I've been reading Flaubert's Madame Bovary and am struck that reading novels—French stories of chivalry and Sir Walter Scott—is what did her in. We might imagine the world would be a better place if we turned off the TV and read Ivanhoe, but in Emma Bovary's case, these stories created deep dissatisfaction.
These books "concerned nothing but love, lovers, mistresses, persecuted ladies wasting away in solitary pavilions, posthorses killed at every relay, steeds slaughtered on every page, gloomy forests, troubled hearts, vows, sobs, tears and kisses, moonlight sails, nightingales in thickets, gentlemen brave as lions, gentle as lambs, virtuous as nobody is, always well dressed, who wept like urns." Emma had a kind, dull husband and a plain daughter, and her mind was fevered with images of the kind of life she felt she deserved.
When Emma fell into adultery, "she recalled the heroines of the books she had read, and the lyrical host of those adulterous wives began to sing in her memory. … She took her place among this category of amorous women she had so envied."
Of course, advertising-based entertainment loves to cultivate pouty thoughts of dissatisfaction and "I deserve better"—that is, "You can get even for your stupid life by whipping out the Visa card." "Further, Emma felt the gratification of revenge. Had she not suffered enough!" What she had suffered, mostly, was boredom.
No matter what forms of entertainment we indulge in, print or electronic, highbrow or low, we need to be alert to the seductive power of fantasy. Caressing imaginary images and then attempting to deal with real flesh-and-blood people is the equivalent of drinking a pint of Scotch before climbing into the driver's seat.
Reality is God's home address; nowhere else can bad things actually be changed for the better and, in the end, be redemptive. It's there you can hear a melody and take up a guitar or keyboard and actually play it—or get up and dance.
Have something to add about this? See something we missed? Share your feedback here.
Frederica Mathewes-Green
Frederica Mathewes-Green is the author of several books and has been a commentator for National Public Radio, National Review, and other media outlets. Her books include The Jesus Prayer and Facing East: A Pilgrim's Journey into the Mysteries of Orthodoxy. Mathewes-Green's podcast "Frederica Here and Now" is carried on Ancient Faith Radio. Her column, "Your World," ran from 1998 to 2000.
Previous Frederica Mathewes-Green Columns:
Our digital archives are a work in progress. Let us know if corrections need to be made.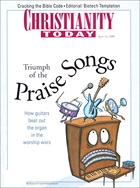 This article is from the July 12 1999 issue.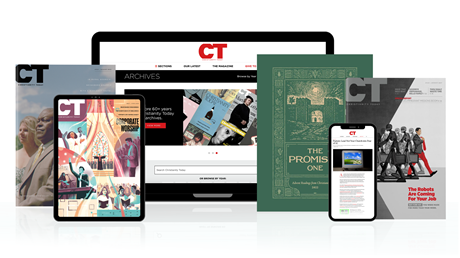 Annual & Monthly subscriptions available.
Print & Digital Issues of CT magazine
Complete access to every article on ChristianityToday.com
Unlimited access to 65+ years of CT's online archives
Member-only special issues
Subscribe
Escape from Fantasy Island
Escape from Fantasy Island