"Compassion is more than a pretty word," Vice President Al Gore told fellow Democrats at a December meeting. "There is a long road between rhetoric and results."
The vice president's comments were pointed commentary on a new hybrid political label, "compassionate conservative," popularized by George W. Bush, the recently re-elected Republican governor of Texas. A Bush aide's rejoinder to Gore was: "I wonder which part the vice president disagrees with: compassionate or conservative." (At the moment, talk of the 2000 presidential campaign focuses on Bush and Gore as likely opponents.)
If American political debate refocuses on the definition and practice of compassion, it would be a breath of fresh air after the recent election season of attack ads and combative campaign rhetoric. Compassionate conservatism has its roots in Sen. Dan Coats's Project for American Renewal, which sought to enact legislation to empower the private sector and individuals to do the practical work of compassionate care. Compassionate conservatives favor greater accountability, tax credits for charitable giving, and in the words of Governor Bush, "making sure that government is not the answer to people's problems."
Public or private?
Especially since Ronald Reagan's 1980 inaugural address, in which he identified government as "the problem," there has been an ongoing political debate over whether government or the private sector (churches and charities) is better suited to help the poor, needy, and disadvantaged.
For much of American history, care for poor people was almost exclusively a private sector concern. But that all changed during the Great Depression with the enactment of Roosevelt's New Deal programs for the elderly, needy families, and the unemployed. While those programs enjoyed a broad support born of an emergency, conservatives today say it is time to re-evaluate government's role.
Advocates of a cradle-to-grave federal welfare state say that social ills would be dramatically worse if government were not involved. The private sector, they point out, does not have sufficient resources to care for all the poor, all the time. However, conservatives counter, some government entitlements financially reward bad behavior and thus trap individuals in a self-destructive cycle of dependence.
Gore's suggestion that the road is long between the rhetoric and the results of compassion is not always so. Compassionate action improves with practice. And while the road to some of our goals may be long, the practice of compassion can begin immediately. With the advent of welfare reform in the mid-1990s, there are powerful new incentives for local involvement with poor people (see next editorial).
The shrunken common good
This renewed politics of compassion is a hopeful sign in a society that has seemed to surrender any political vision of the common good in favor of the pandering of interest-group politics.
At the end of the 1990s, Americans have a much-diminished understanding of their obligation to the common good. Being part of a community, Thomas Aquinas pointed out, requires that we "fall into subordination to the common happiness in a way properly expressed by law." But that requires a sense of national community and a willingness to sacrifice.
In a New York Times magazine article, acerbically subtitled, "Government of, by and for the comfortable," Nicholas Lemann highlights a new national "consensus": "a kind of one-way libertarianism [in which] the average citizen has no obligation to the country, but the government has a very serious obligation to that citizen." Lemann concludes: "Any project that entails government acting in the broad national interest (rather than in the narrower interest of the suburban middle class) probably won't get done."
With the country in that kind of mood, the new politics of compassion is just what we need to turn us away from individualism and toward right relations between people in community.
No one is exempt from the social and moral call to compassion. However, effective compassion does not come cheap. But the American willingness to sacrifice for the benefit of others, for the common good, has its limits, and woe to any political campaigner who talks of sacrifice, mutual or otherwise.
How to make compassion effective
Loving one's neighbor is a zealously political act, aimed not only at relieving suffering but at transforming both individuals and society. Any truly compassionate program that extends beyond mere emergency relief will be characterized by two things:
accountability (it will require responsible behavior on the part of recipients), and


positive results (it will aim at building life skills and increasing independence in those it serves).
These are truths we know both from family life and from ministry. Wise relief organizations do not just ship food to the hungry. They also dig wells and teach agriculture. Wise parents do not just meet their children's needs for food, clothing, and shelter; they teach skills and match increasing maturity with increasing independence. Truly compassionate programs for the poor require the same common sense.
But all of that requires that we establish an intimate and ongoing connection with people in need, for the essential foundation of compassion is relationship. And there is no better place than a local church congregation to reconnect rich and poor. God's compassion, which is universally effective, is the yardstick we should use in measuring our own acts of compassion.
Have something to add about this? See something we missed? Share your feedback here.
Our digital archives are a work in progress. Let us know if corrections need to be made.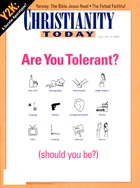 This article is from the January 11 1999 issue.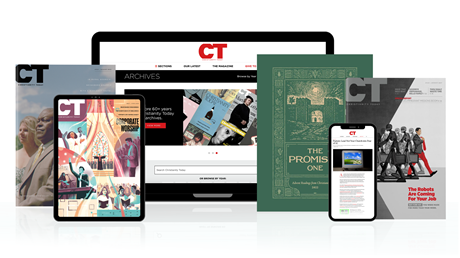 Subscribe to Christianity Today and get access to this article plus 65+ years of archives.
Home delivery of CT magazine
Complete access to articles on ChristianityToday.com
Over 120 years of magazine archives plus full access to all of CT's online archives
Subscribe Now
Reconnecting with the Poor
Reconnecting with the Poor