The best way for the movement to retain its credibility is to deliver on its racial-reconciliation pledge.
Promise Keepers has the feel of a movement. Since its quiet start in 1990, the organization founded by University of Colorado football coach Bill McCartney has spread nationwide, packing thousands of men into sports stadiums and calling them to a bold commitment to Jesus Christ.
Promise Keepers' 1993 conference in Boulder, Colorado, attracted 52,000 enthusiastic men and catapulted the movement to national prominence. Last summer's six stadium rallies across the country pushed the number of participants into the hundreds of thousands. Now interdenominational local task forces are setting up shop in scores of cities.
A GOOD GAME PLAN
The genius of Promise Keepers strikes you the moment you scan its list of commitments. "The Seven Promises of a Promise Keeper" is a remarkable manifesto. In simple yet prophetic language, it calls men to flat-out commitment to Jesus Christ and to integrity in every area of life. The document's emphasis on racial and denominational reconciliation is one of its most hopeful elements.
Like every authentic movement, Promise Keepers has tapped into a reservoir of social concern and yearning. Many feel it could help fill North America's moral vacuum as society awakens to the need for male role models, faithful husbands and fathers, and trustworthy community leaders.
Much of the appeal of Promise Keepers traces to the times. Family life and personal responsibility have slipped drastically over the past few decades. Both President Clinton and former Vice President Dan Quayle have called for a recovery of family responsibility. They and many others agree on at least two things: the family is in trouble, and the solution is more moral and spiritual than political. Although politicians debate government's role in this crisis, nearly all sides agree that government can at best play a supporting role in rebuilding families and communities. Movements like Promise Keepers get closer to the heart of the problem than do political agendas, Right or Left.
But will it last? Will Promise Keepers maintain its motivation, integrity, and source of energy?
In spiritual terms, every successful movement is a mysterious mix of cultural and individual forces and the sovereign work of the Holy Spirit. A key factor in any spiritual renewal is the character and balance of its leaders. Every movement is the shadow of a man or a woman, or a few core leaders. The leaders' personalities, virtues or vices, and vision shape its future. Christians can pray that Promise Keepers is given wise and far-seeing leaders who know how to keep a dynamic movement on track so it can be an agent of renewal.
TWO MAJOR CHALLENGES
Beyond the question of leadership, Promise Keepers faces two major challenges. First, to be socially and morally engaged in society without succumbing to a narrow political agenda. Second, to go beyond words in working for racial reconciliation. If Promise Keepers can be the catalyst for genuine reconciliation among Christians across racial and ethnic lines, that will be a movement and a miracle.
These two challenges are linked. The best way for Promise Keepers to avoid becoming politicized is truly to deliver on the racial-reconciliation pledge. Committed African-American Christians are often less conservative politically than their white evangelical counterparts (though often as conservative theologically). Thus, cross-racial partnership is a safeguard against political co-optation. The best way to keep Promise Keepers spiritually vital and politically incorruptible is a thorough commitment to racial inclusiveness.
Interracial and interdenominational partnership is succeeding in many places. In Dayton, Ohio, the Promise Keepers task force is 50 percent African American and includes men from evangelical, Pentecostal, mainline, and Roman Catholic congregations.
Another prickly issue concerns men's roles in relation to women. Promise Keepers will have to walk a narrow line here, calling for male leadership, without denying or putting down the leadership of women.
Promise Keepers is an evangelical movement in the best sense. Its central focus on Jesus Christ, its call to accountability, and its emphasis on reconciliation all breathe the spirit of the Good News. The movement is also healthy in its avoidance, so far, of partisan politics. Nothing would sink it quicker than getting drawn into a mean-spirited political crusade. On the other hand, trying to stay "above politics" can mean silence in the face of political concerns that are moral issues at heart. In this sense, Promise Keepers' commitment to racial reconciliation is a profound political statement.
Promise Keepers will be a much needed asset to the kingdom if it keeps the promise expressed in its seven key commitments, and settles for nothing less.
********************
Howard A. Snyder, is a CT contributing editor and Heisel Professor of Evangelization and Church Renewal at United Theological Seminary in Dayton, Ohio.
Have something to add about this? See something we missed? Share your feedback here.
Our digital archives are a work in progress. Let us know if corrections need to be made.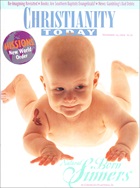 This article is from the November 14 1994 issue.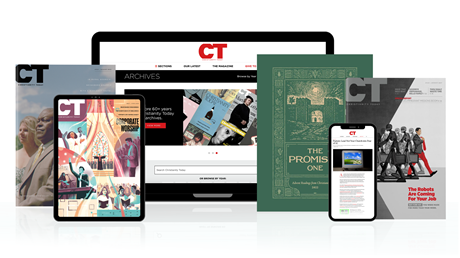 Annual & Monthly subscriptions available.
Print & Digital Issues of CT magazine
Complete access to every article on ChristianityToday.com
Unlimited access to 65+ years of CT's online archives
Member-only special issues
Subscribe
Will Promise Keepers Keep Their Promises?
Will Promise Keepers Keep Their Promises?