Anglican Church
Traditionalists Press Women'S Issue
An international group of conservative bishops is pressing for concessions to keep opponents of female priests within the fold of Anglicanism. Currently, about a fourth of the 28 independent Anglican churches, including the Episcopal Church in the United States, ordain women. Defections are increasing as more churches open their pulpits to women.
The traditionalists want Archbishop of Canterbury George Carey, who heads the Anglican Communion, to appoint a commission responsible for finding ways to appease opponents of female priests. One possibility is appointing conservative bishops to oversee groups of conservative congregations rather than assigning bishops to congregations in a specific geographical area.
"We see it as part of our role that we should do everything that we possibly can to make it possible for such churches to be received back into the Anglican Communion," said Bishop George Sessford, the retiring chairman of the independent bishops conference.
Also, the Anglican Evangelical Assembly (AEA) met in May to discuss interfaith issues. The Church of England Evangelical Council (CEEC), which forms the standing committee of the AEA, issued a resolution in June supporting closer working relations between Christians and people of other faiths on community and moral issues.
However, the resolution defended the obligation of churches to proclaim the gospel "openly and sensitively" to all people, regardless of their faith and culture.
Missions
Jim Elliot'S Legacy Continues
The Waorani Indians of Ecuador's rain forest, once known as the Aucas and responsible for the deaths of Jim Elliot, Nate Saint, and three other missionaries, now have the New Testament in their own language.
After years of work, on June 11 Wycliffe Bible Translators presented the first Waorani-language New Testament to the tribe in the remote jungle village of Tiweno. Along with several missionaries and visitors, 75 Waorani Christians attended the ceremony, including three of the men who speared the five missionaries and are now church leaders.
Don Johnson, Wycliffe's international-relations director, says it was "very, very special" to present the New Testament to the tribe. Johnson was part of the team sent to find the missing missionaries in 1956.
"I was looking for the bodies of my friends," recalls Johnson. "And I never dreamed that I'd have the opportunity to share the Bread of Life [with the Aucas] someday."
On January 8, 1956, the Aucas, which means savages, speared the five American missionaries who had spent months dropping gifts by airplane to the Indians.
Widow Elisabeth Elliot and sister Rachel Saint re-entered the tribe a few years later and began translating the Gospel of Mark into the tribe's language. The Gospel was published in 1965. Five years later, linguists Rosi Jung and Catherine Peeke took over the translation project.
Gorbachev
'Jesus, The First Socialist'
Mikhail Gorbachev's attitudes toward Jesus have puzzled observers ever since he became president of the now-defunct Soviet Union. Reports of a speech he made in Israel after touring holy sites in Galilee now provide additional material for speculation.
According to the Jerusalem Post, Gorbachev toured traditional sites of Jesus' miracles in Galilee, as well as a nearly completed $11.5 million cultural and social center in the region. His speech, said the Post, focused not on the cultural complex, "but on his emotional response to the Christian holy sites.… He declared himself a lifelong socialist, following in the footsteps of Jesus, the first socialist." Peace and social harmony between Palestinians and Israelis in the troubled area, said Gorbachev, "would have to be founded on the spirit of Jesus." The speech was delivered without a prepared text, and according to the Post's report, its "most striking aspect" was that "he clearly meant every word of it."
People And Events
Briefly Noted
Murdered: Melecio Gómez Vazquez, 32, a Presbyterian lay preacher in Chiapas, Mexico. Vazquez was brutally shot and axed June 3 in the community of Saltillo in an ambush believed to have been staged by local community leaders trying to eradicate Protestants from villages. Saltillo leaders had threatened "to kill one evangelical man per week until they wiped them all out." But no further killings have occurred.
Expelled: An American missionary couple from the Indian state of Madhya Pradesh, after 40 years of service among tribal groups and lower-caste Hindus, orphans, and beggars. Bernel and Sally Getter, associated with the Disciples of Christ denomination, were ordered to leave in early June by the state's Hindu-dominated government, which alleged the Getters were proselytizing Hindus.
The Getters reportedly had received numerous threats from Servants of the Nation, a violent fundamentalist group sworn to safeguard Hinduism in India. According to a director of Inland Missions, up to 40 expatriate missionaries have been forced out of Madhya Pradesh over the past year.
Killed: Chiquita Hood, 29, a Southern Baptist relief worker in Diyarbakir, Turkey. Co-worker Todd Bennett, 24, was also injured when the taxi they were riding in collided with a minibus. Bennett was treated for multiple lacerations and released the next day.
Growing: Pentecostal congregations in Bulgaria. The Church of God denomination in Bulgaria claims 20,000 adherents, up from a reported 4,000 members five years ago.
Renamed: Peter Deyneka USSR Ministries, Inc., to Peter Deyneka Russian Ministries, Inc., based in Wheaton, Illinois.
Have something to add about this? See something we missed? Share your feedback here.
Our digital archives are a work in progress. Let us know if corrections need to be made.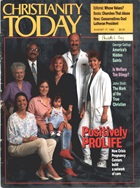 This article is from the August 17 1992 issue.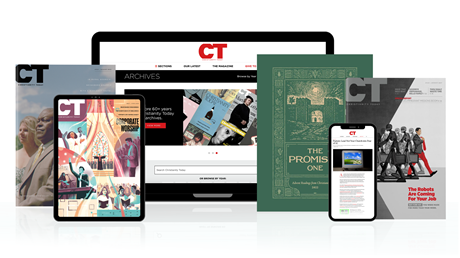 Annual & Monthly subscriptions available.
Print & Digital Issues of CT magazine
Complete access to every article on ChristianityToday.com
Unlimited access to 65+ years of CT's online archives
Member-only special issues
Subscribe
World Scene: August 17, 1992
World Scene: August 17, 1992