A conference focuses on the task of evangelizing a rapidly growing ethnic group.
With a Hispanic population estimated at 23 million, the United States is the fifth-largest Spanish-speaking nation in the world. Many researchers expect that population to swell to 40 million in less than 20 years. If that happens, the United States would be the second largest Spanish-speaking nation (behind Mexico, with a current population exceeding 72 million).
Such statistics were of great interest to the nearly 2,100 participants, the majority of them Hispanic pastors, at the recent Hispanic Congress on Evangelization (HCE), held in suburban Los Angeles.
The number of Hispanic evangelicals is not growing as quickly as the population—in sharp contrast with what is happening in much of Latin America. Evangelicals comprise only about 2 percent of America's Hispanic population, said Juan Carlos Miranda, HCE executive secretary and director of the Charles Fuller Institute of Evangelism and Church Growth at Fuller Theological Seminary. He said nearly all Hispanic Protestants would be classified as evangelicals, noting that some 5,000 Hispanic churches in the United States claim 500,000 members.
In plenary sessions and workshops at the five-day event, and in interviews with Hispanic church leaders, several points emerged:
• Immigrants from Latin America often drop out of church when they reach the United States, reflecting the impact of new cultural and sociological patterns, secularization, materialism, and affluence. Most Hispanics working at low-paying jobs in the United States are better off financially than their peers back home.
• The majority of Hispanic churches in the United States have shied away from aggressive outreach. Pastored in many cases by immigrants without advanced education who are struggling to fit into a new culture, these churches seem unable or unwilling to devise strategies and programs designed to deal with new Hispanic realities. Unbending conservatism in such areas as music, worship styles, and leadership structures have discouraged young Hispanics away from many churches.
• For long-term growth and effectiveness, Hispanic churches must adopt a bilingual approach to ministry. To care for both second-generation Hispanics and new arrivals, for example, the churches might need to conduct side-by-side programs in Spanish and in English.
• Some Hispanic churches are awakening to the needs and opportunities facing them. "Many of our churches are coming alive," says Daniel DeLeon, senior pastor of the 2,000-member Calvary Temple (Assemblies of God) in Santa Ana, California, the largest bilingual Protestant Hispanic church in the United States. "This congress is a witness to the new interest and unity we have. I expect to see a revival such as we've never seen before sweep across this country, with Hispanics and Koreans in the vanguard."
Evangelist Alberto Mottesi of Los Angeles organized HCE as a follow-up to Billy Graham's Amsterdam '83 conference for itinerant evangelists. A number of leaders credit Mottesi with almost single-handedly forging the new unity evident among Hispanic evangelicals. He has held campaigns in several Latin countries, including one in Sandinista-ruled Nicaragua that attracted more than 80,000 to a Managua stadium. He has scheduled six major campaigns for the United States this year and says he hopes to reach two million U.S. Hispanics within the next two years.
The HCE program featured a "who's who" in Hispanic Christian work, including evangelists Mottesi, Paul Finkenbinder, and Luis Palau. Puerto Rican theologian Jose Camacho presented a paper on liberation theology. While acknowledging the vast need for social reform throughout the Latin world, Camacho warned against liberationists who are bent on reducing the Christian's ultimate hope to a Marxist-oriented political solution tied to economic justice. This confusion, he asserted, often leads to advocacy of the use of force in establishing the kingdom of God, denying the true liberating power of the gospel.
A number of Hispanic recording artists and broadcasters also participated in the conference. The National Religious Broadcasters has a large Hispanic chapter, and a Hispanic Christian television network was launched recently in San Diego. "Because of this conference, we now know we have the manpower, the talent, the intelligence, and the unity, as well as the resources of the Holy Spirit, to get the job done," said veteran Latin missionary John Williams.
Several denominational leaders at the conference cited increasing numbers of South American churches that are sending missionaries to help reach Hispanics in the United States. They also noted stirrings among U.S. Hispanic evangelicals to send missionaries not only to Latin America and Spain, but also to other parts of the world.
EDWARD E. PLOWMANin Los Angeles
NORTH AMERICAN SCENE
UNITED METHODISTS
New Church Growth Plan
The United Methodist Council of Bishops has approved a plan designed to reverse a 20-year membership decline in the 9.2 million-member denomination.
The plan calls for a 50,000-member increase next year, and an additional gain of 100,000 in 1988. Specifically, it calls for retaining members who move to another area; compiling an inventory of local church evangelistic efforts; holding consultations led by pastors whose congregations are growing; and developing new congregations, especially among ethnic minorities. Each United Methodist congregation will receive an inventory form for use in evaluating its evangelistic efforts and setting goals for membership and attendance.
Bishop Richard B. Wilke, of Little Rock, Arkansas, said a survey indicated that 42 percent of United Methodist congregations kept no records of nonmembers who attend regularly. Sixty percent had no confirmation or membership training classes, and 38 percent had not received a new member "by profession of faith" in a year's time.
DEATHS
William Ayer; Morton Hill
William Ward Ayer, founding president of National Religious Broadcasters, died November 18 in St. Petersburg, Florida. He was 93.
Ayer was converted in 1916 through the ministry of evangelist Billy Sunday. He was ordained in the former Northern Baptist Convention, and in 1936 became pastor of New York's Calvary Baptist Church. While there, he pioneered the radio broadcast "God's Truth Marches On." After he retired from the Calvary pastorate in 1950, he preached on the weekly radio program "Marching Truth."
Morton A. Hill, a Jesuit priest who founded Morality in Media, died November 4 in the Bronx, New York, following an extended illness. He was 68.
Hill served as president and administrative director of Morality in Media from its inception in 1968. The organization fights pornography through public education and by working for the strict enforcement of obscenity laws.
TEEN PREGNANCY
Grandparents Are Liable
The state of Wisconsin has enacted a law making parents financially liable if their children under the age of 18 have a baby. The law enables welfare agencies to take either pair of grandparents to court for payment of expenses of raising the baby.
State representative Marlin Schneider said the law is intended to reduce teenage pregnancy by increasing discussions between parents and teenagers about sex. Gov. Anthony S. Earl said the law underscores that "all of us, parents and young people, have a responsibility for our acts."
The law also allocates $1 million for pregnancy counseling; repeals restrictions on the advertising and sale of contraceptives; and bars a hospital or clinic from notifying parents of a girl's plan to obtain an abortion unless she consents. Barbara Lyons, a lobbyist with Wisconsin Citizens Concerned for Life, opposed the law, saying it would encourage teenagers to have abortions.
MINNESOTA
Fetus Not Legally a Human
The Minnesota Supreme Court has ruled that under state law a fetus cannot be considered a "human being," even if it could survive outside its mother's womb.
The ruling came in the case of a man who had been charged under Minnesota's vehicular-homicide law. The man's car was involved in a collision, resulting in the death of an eight-and-one-half-month-old fetus.
In its ruling, the Minnesota Supreme Court joined 23 other states in accepting the definition of human being as someone born alive. Only South Carolina and Massachusetts have included fetuses in the definition of "human being."
NATIONWIDE
Cocaine Use Rises
The U.S. Drug Enforcement Administration (DEA) reports that cocaine use in the United States rose 11 percent in 1984. Supplies of the drug were so plentiful in many cities that the wholesale price at one point actually dropped, the agency reports.
Colombia, Peru, and Bolivia continued to be the largest suppliers of cocaine. However, the DEA says trafficking and production of cocaine has moved substantially into other South American countries, including Ecuador and Brazil.
The DEA says heroin use dropped by 1 percent in 1984, and marijuana use dropped by 3 percent. However, use of drugs such as the stimulant methamphetamine and the hallucinogen PCP rose 15 percent. Nearly all of those drugs are manufactured in illegal laboratories in the United States, the DEA reports.
EDUCATION
Hiring Practices Upheld
The U.S. Equal Employment Opportunity Commission (EEOC) has affirmed the right of Seattle Pacific University to continue its hiring policies. The Free Methodist institution restricts employment to those who share the university's evangelical faith and mission.
The EEOC said federal law allows religious educational institutions such as Seattle Pacific University to exercise a preference on the basis of religion in employment decisions. The commission said that preference is allowed even if the employee's work is not directly related to the institution's religious activities.
The ruling was issued in the case of a woman who applied for one of two nonfaculty job openings at the university. She filed a complaint with the EEOC after the school did not interview her for either position. In her complaint, the woman alleged she was discriminated against because she had indicated on an application form that she is not an evangelical Christian.
Have something to add about this? See something we missed? Share your feedback here.
Our digital archives are a work in progress. Let us know if corrections need to be made.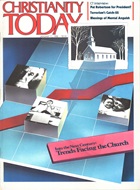 This article is from the January 17 1986 issue.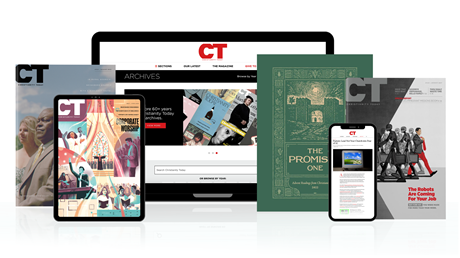 Annual & Monthly subscriptions available.
Print & Digital Issues of CT magazine
Complete access to every article on ChristianityToday.com
Unlimited access to 65+ years of CT's online archives
Member-only special issues
Subscribe
Hispanic Christians in the United States
Hispanic Christians in the United States