Latin American theology is going through a great period of change. Much of this is due to the emergence of young Latin church leaders and theologians. Once, not very long ago, the Latin American had to adjust to the North American missionary because the missionaries ran the churches, taught in the Bible schools and seminaries, directed the evangelistic campaigns, and controlled the money that came from the north. This day has largely passed. Now the missionary must adjust to the thinking of his Latin brothers.
Despite the new forces that are at work here, the Latin evangelicals aren't throwing out the old missionary doctrinal standards. But they are thinking and expressing themselves in ways that are at times unfamiliar and even shocking to some missionaries. Decades-old church structures are being revised. Doubts are being raised about imported methods: for example, can student work in Latin America be expected to follow the same pattern as student work in the United States? Evangelicals are wholeheartedly committed to distributing the Scriptures, but what if almost half the population cannot read? The Roman Catholic Church, once a conservative monolith, is changing drastically in Latin America, and evangelicals have to reassess their attitudes toward it. And the charismatic movement is affecting virtually all denominations.
In this changing situation, new theological expressions are emerging. One of these that has received great attention outside Latin America is the so-called theology of liberation. Some of us who work in theological circles in Latin America have been disturbed by North American accounts of Latin American theology that seem to be hurried or superficial treatments of a complex subject. There is a communications problem between North and Latin America today, a problem that is not confined to the theological sphere.
If we who call ourselves evangelicals are unable to communicate across cultural lines, what becomes of our communication with unbelievers? North American and Latin American Christians must make an effort to communicate with each other, and to avoid an unnecessarily divided witness.
To encourage this type of dialogue, we wish to point out three basic Christian doctrines that are of special interest among Latin theologians, both Catholic and Protestant.
1. Incarnation. The doctrine of the Incarnation declares that Christ, the second person of the Trinity, took on human flesh and became fully man so that he could be our saviour (John 1:14). Interest in this doctrine centers on the fact that Christ did not simply appear to be a man but fully became human in every sense except that he was without sin. He who was fully God chose to be born into a carpenter's family and to open himself to the whole gamut of human suffering.
Many Latins are asking, What implications does this have for us as Christians? Are we not to be as fully a part of the world as Christ was? Western theologians have worked very hard at defining Christ's divinity, but often they have given little thought to the meaning of his humanity. A number of Latin theologians say that in the midst of the misery and suffering of Latin America it is the human question that demands Christian reflection. This does not mean that belief in Christ's divinity is in any way de-emphasized. These theologians simply call attention to the prominence in Christ's ministry of relieving suffering, feeding the hungry, curing the sick.
Peter tells us that Christ was an example for us so "that we should walk in his steps" (1 Pet. 2:21). Paul calls us to have the same mind that was in Christ Jesus by taking upon ourselves the role of a servant (Phil. 2:5–8). If we Christians are the Body of Christ, then we must involve ourselves in the world with all its suffering and ambiguity, not view it from a comfortable distance.
There is more to Latin American theology than revolution. Before we criticize, we ought to investigate its rumblings. It expresses doctrines in unfamiliar and sometimes shocking language.
We North American evangelicals can perhaps learn something from the Latins' struggle with living out this doctrine. We find it hard to think of being servants rather than leaders. We are often more content to discuss theological issues than to become agents of healing in the misery of our world. Yet this is what Christ was throughout his earthly ministry.
2. The Nature of Man. When we North Americans discuss this doctrine, we are often trying to affirm man's sinful nature over against some humanistic view of man's innate goodness, or his spiritual character over against a secular view that man is simply a higher form of animal. These discussions are important. But the Latin American theologian is likely to be interested in this doctrine for other reasons as well.
Many Latin Americans live in such devastating poverty and under such inhuman political oppression that most North Americans are hard pressed to comprehend it. What does it mean to live as a Christian in countries where the slightest criticism of the government or the least word spoken on behalf of human rights is met with modern instruments of torture that rival the Inquisition's? For the Latin American Christians, the questions of who man is and what rights he has are of crucial importance. The Latin Christian generally wants no more to deny man's spiritual needs than to deny Christ's divinity. But he wants us to see how integrally related man's human and spiritual dimensions are. We encounter this in social and psychological studies, but as missionaries and Christian workers we often betray in our theology a subtle desire to separate man's needs and minister exclusively to his "spiritual" side.
An important point often overlooked by observers of Latin American theology is its strong criticism of certain aspects of Western theology, both Catholic and Protestant. Writers such as José Miguez Bonino, Julio de Santa Ana, and Emilio Castro claim that Western theology has shown a strong Platonic emphasis that separates man into body and soul and then concentrates primarily on his soul. They criticize this separation as not being biblical. Going back to the Hebrew word for soul, "nephesh," these writers argue that the biblical writers saw man as a unity and did not see his physical dimension as a "lesser" reality.
Latin American theologians are by no means alone in making this criticism. They have, though, been especially concerned with the strong impact this dualistic emphasis has had on the Latin American church. Too often the goal of the church has gone no further than an orthodox confession of faith. What a person believed doctrinally was of sole interest; little thought was given to the poverty and exploitation from which he might be suffering. Many Latins would tell us that this misses the fact of Christ's linking personal salvation with one's response to the social and economic realities of life (Matt. 25:31–46; Mark 10:17–27; Luke 10:25–37; 19:1–10). The epistles of James and John do not allow for a faith in God that is not also a commitment to helping to improve the human physical condition (Jas. 1:27; 1 John 3:17, 18).
3. Justice and Righteousness. For many of us, the theme of justice in Scripture has been included under the idea of justification, which has often been given an exclusively individualistic interpretation. We speak of the justification of a person who has accepted Christ as his or her Saviour. And we think of righteousness in the same individual sense, i.e., a righteous person. Certainly we can never deny the central importance of the personal confession of Christ as Saviour and Lord whereby a person is justified and made righteous in God's sight. Nonetheless, our dialogue with the Latin American Christians may call us to question whether we have fully explored the biblical meanings of justice and righteousness if we understand these terms only in a personal, individualistic sense.
José P. Miranda, a Mexican theologian, has pointed out that "justice and righteousness," or "justice and judgment" as the word is sometimes translated, is a recurring expression found throughout the Old Testament, and it also found its way into the New. This expression first occurs in Genesis 18:19, where God speaks of Abraham as the father of a great nation that will "keep the way of the Lord by doing righteousness and justice." The practice of—"doing"—justice and righteousness is the mark of God's people.
When we encounter these terms in the New Testament we are likely to divorce them from their Old Testament context. It is unlikely that Jesus' hearers or the Apostle Paul's readers would have understood them that way. This is not to deny that both Jesus and Paul bring additional revelation to the Old Testament message. However, they both stress their continuity with the Old Testament (Matt. 5:17; Rom. 1:1–2). When Jesus says, "Blessed are they who hunger and thirst for righteousness," or "Seek ye first the kingdom of God and his righteousness" (or justice), what does he mean? Miranda and others want us to go back to the Old Testament and see that these terms deal with such matters as economic exploitation, unjust business practices, and the mistreatment of orphans and widows, as well as with idolatry, fornication, and lying (Prov. 27:2; Isa. 58:2; Jer. 22:15–16; Ezek. 18:5). This is to say that they deal as strongly with social morality as with individual ethical action.
A number of Latin theologians see the loss of the social dimension of justice and righteousness as another consequence of the previously mentioned dualism. They attribute this to Western philosophy's traditional preoccupation with individualism, which is seen to have penetrated Western theology as well. A related concern is the tendency of some evangelicals to write off the present world as hopeless and to await passively Christ's return to usher in a just age.
Some Latin American exegetes insist that the present impossibility of a perfectly just social order in no way mitigates the biblical mandate that the people of God work for justice in all areas of life. The danger appears when "doing righteousness and justice" is interpreted to require only personal morality, Bible reading, and faithful church attendance. The Latins remind us of the prophetic emphasis that the worship of God is useless if the poor and the oppressed are not being cared for (Isa. 1:10–17; Amos 5:21–25) and that the knowledge of God is correlated with relieving social oppression (Jer. 22:13–16; Isa. 5:8–16; Hosea 6:4–9; Micah 6:6–16).
We North American evangelicals should not respond uncritically to these theological interpretations. No one group has a corner on biblical truth. The Latin Americans do not. But neither do we. Our attitude has sometimes been that of the mother church supplying missionaries to evangelize non-Christian nations (as though the United States were a Christian one) and to guide "weaker" brothers in the Lord. But often we find in Third World churches a spiritual vitality and a biblical comprehension that are sadly lacking in Europe and North America.
Our concern should be to listen carefully to our brothers in other cultures. We should be pursuing dialogue before we offer criticism of the theology emerging from younger churches. There may be much that Jerusalem can learn from Antioch.
Have something to add about this? See something we missed? Share your feedback here.
Our digital archives are a work in progress. Let us know if corrections need to be made.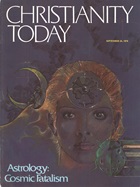 This article is from the September 24 1976 issue.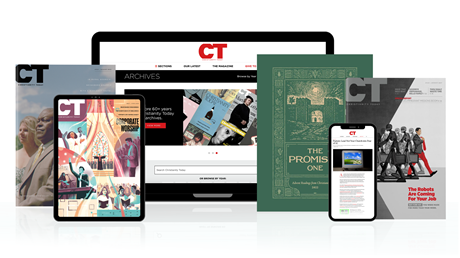 Annual & Monthly subscriptions available.
Print & Digital Issues of CT magazine
Complete access to every article on ChristianityToday.com
Unlimited access to 65+ years of CT's online archives
Member-only special issues
Subscribe
Listening to Latin America—Communication across Cultures
Listening to Latin America—Communication across Cultures