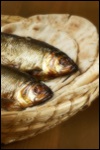 The Meaning of Miracles
Some Christians make too much of miracles; others, too little. What does God's Word say?
Single Session Bible Study
Overview
Tim Stafford has noticed something curious about our relationship with miracles. On the one hand, we trumpet them as proof of God's existence in our otherwise clockwork world. On the other, we say we don't need them because the only miracle that really matters is the Resurrection. He tells the story of Jeff, who was told he would have to get used to debilitating pain and life in a wheelchair, but Jeff went to a Pentecostal church and walked out—yes, walked out—pain free. However, Larry, a doctor, remains a skeptic. The healing could have come from many sources, including the little-understood connection between mind and body. It wasn't necessarily a miracle, Larry says, and we ought to focus on the Resurrection.
Which perspective is right? Maybe we need to re-emphasize miracles. Or, as some say, maybe the era of miracles is over. Is there a middle ground on miracles—and if there is, should we seek it? What does God's Word say?
Table of Contents
SCRIPTURE: Matthew 12:38–42; 13:53–58; Luke 16:19–31; John 10:22–42; Acts 14:3; 15:12; 19:11–12
LEADER'S GUIDE
• Identify the Current Issue
• Discover the Eternal Principles
—Teaching point one: Asking for a sign can be evidence of a lack of faith.
—Teaching point two: Miracles are intended to point us to Christ.
—Teaching point three: Lack of faith can produce a lack of miracles.
—Teaching point four: No miracle—even the Resurrection—will convince people who refuse to listen to God's Word.
—Teaching point five: The point of miracles is Jesus.
• Apply Your Findings
• Additional Resources
ARTICLES FROM CHRISTIANITY TODAY
• "A New Age of Miracles," by Tim Stafford, Christianity Today, September 2012
Total number of pages—
The Meaning of Miracles