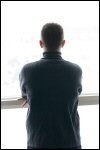 Is It Better to Be Single?
Contrary to what many Christians think, singleness is not second best.
Single Session Bible Study
Overview
Marriage is the preferred state for Christian adults: that's what one would infer from the type of language and teaching one hears at many evangelical churches in North America, says Lauren F. Winner. Certainly, the Bible has much to say about the conduct of spouses within a marriage covenant, especially in regard to sexual relations and mutual submission. However, the New Testament writings of the apostle Paul also address the single Christian and how he or she may fulfill God's calling. What's more, his first-best advice to most everyone—amazingly enough—is to remain single.
Table of Contents
LEADER'S GUIDE
• Identify the Current Issue
• Discover the Eternal Principles
—Teaching point one: Love God and seek his desires for your life.
—Teaching point two: No spouse is an adequate substitute for God.
• Apply Your Findings
ARTICLE FROM CHRISTIANITY TODAY
• Solitary Refinement, by Lauren F. Winner (June 11, 2001, p. 30)
Total number of pages—
Is It Better to Be Single?