Bible Study Basics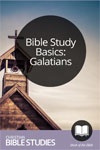 Bible Study Basics: Galatians
Multi Session Bible Study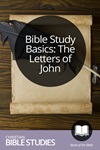 Bible Study Basics: The Letters of John
7 Session Bible Study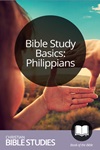 Bible Study Basics: Philippians
7 Session Bible Study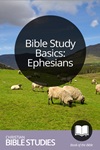 Bible Study Basics: Ephesians
6 Session Bible Study
1–5 of 5 Studies
Page:
1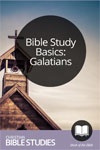 Bible Study Basics: Galatians
Single Session Bible Study
Paul wrote to the Galatians in a trying time filled with false teachings. Unfortunately, the Galatians had started to believe the lies. All Paul's hard work in establishing the ...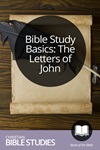 Bible Study Basics: The Letters of John
7 Session Bible Study
As time passed after Jesus' death and resurrection, the believers had an increasingly difficult time remembering his actual teachings. Believers from different places were preaching ...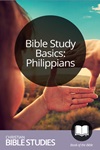 Bible Study Basics: Philippians
7 Session Bible Study
In our world, people are pretty obsessed with themselves. But Paul says that Christ-followers must life a different way: a life of humility. First of all, Paul reminds us that we must ...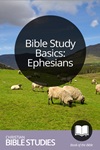 Bible Study Basics: Ephesians
6 Session Bible Study
In a time when so many people struggle with identity, Ephesians is the perfect book of the Bible to study. Paul makes it clear: Our identity is found in the fact that we are children ...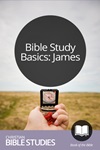 Bible Study Basics: James
5 Session Bible Study
Not long after Jesus left Earth, James wrote this practical letter to the believers who were working out what their new lives as Christ-followers should look like. An excellent book ...
1–5 of 5 Studies
Page:
1